Rosen Hristov: The government's actions are already having results on the price of gas
The Minister of Energy opened the school year at the high school he graduated from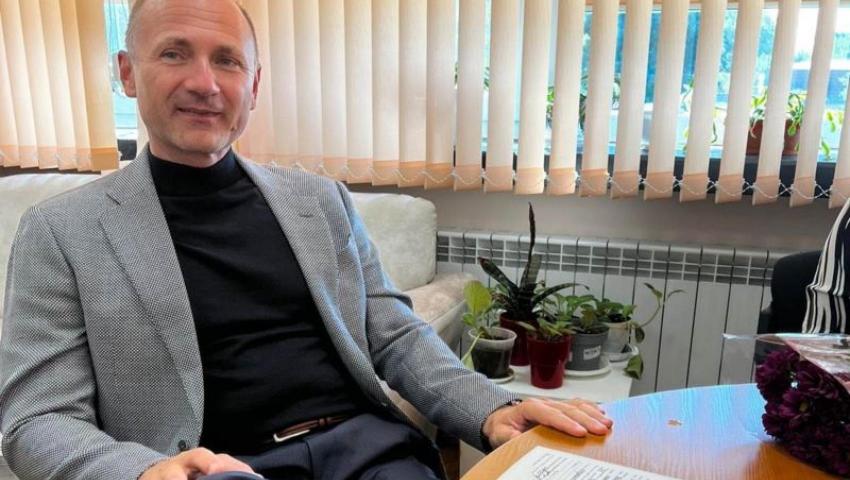 "Our idea is to provide gas in larger quantities than we need, so that we can go from one source to another. Our goal is to get gas from different sources - liquefied through the terminals in Greece and Turkey and pipeline gas, because diversification does not mean replacing one source with another. Diversification means when one source is not available, whatever the reasons, to have other options to guarantee gas supplies". This was stated by the Minister of Energy Rosen Hristov to journalists during his visit to Varna, the Ministry of Energy announced.
According to him, the actions of the government are already yielding results. "If you compare the prices for September and those resulting from our agreed deliveries for October, the difference is significant - we are talking about a 30% reduction. If we manage to carry out all the negotiations with the companies that are currently interested, I expect the price for November to drop by another 10%", said Hristov.
In the maritime capital, the Minister of Energy was a guest for the opening of the academic year at the Vocational School of Construction and Architecture "Vasil Levski", which he graduated with honors. Hristov stated that his education at the school gave him a good foundation and helps him even today in the field of energy. He voiced his support for dual education, which he says really gives both young people and our economy a perspective. The director of the school, Maria Petrova, surprised him by showing him his personal file with all the grades during his years of study.