Bulgaria will change its sea routes so that they do not pass so close to the coast
Insurers will pay the state's expenses for the rescue operation of Vera Su, announced Hristo Alexiev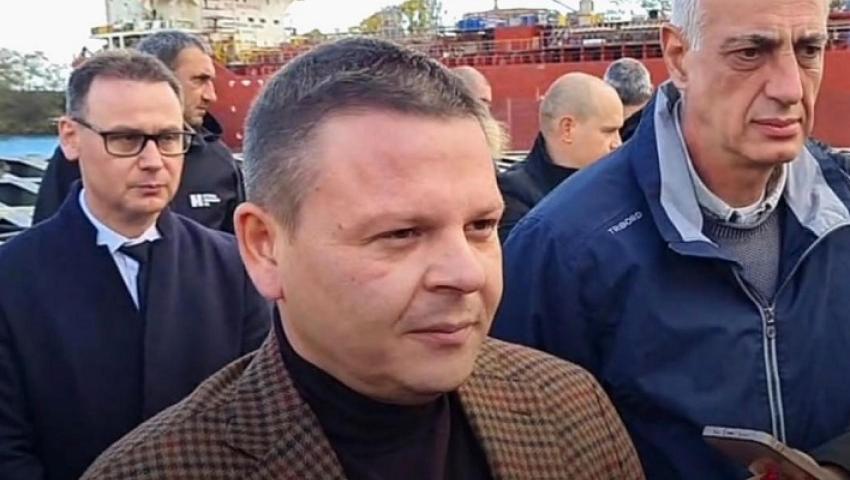 The state will review the waterways in our Black Sea area so that they are not so close to the shore. This was announced by the Minister of Transport Hristo Alexiev. The reason is the end of the operation to retrieve the ship "Vera Su", which was towed to the port of Varna after several hours of action, which started minutes after midnight. He added that clear procedures will be made to prevent similar situations in the future, legal changes will be initiated and ideas on how Bulgaria to provide marine rescue equipment will be discussed.
During the briefing, Alexiev noted that our country was unprepared for the operation after the accident with Vera Su. "Bulgaria is the only European maritime country that does not have a rescue ship and equipment. The lifeboat Perun was scrapped last year. And now we have to do a rescue mission from scrap, "said the Minister of Transport. He added that despite the situation, we managed to save the crew, save lives in a complex operation and bad weather conditions, unload the ship and protect the environment, health and livelihood of the people in the area. According to him, the ship was revived in a situation where the owner of the vessel was working in the opposite direction - to be sunk.
The Minister of Transport also explained that the organization of the rescue operation, including the procurement of the necessary equipment and people, was quite complex and difficult. "What I found was disintegration and irresponsibility, people were not prepared for such operations. While we were planning, we had to repair equipment that was in an ugly condition. Talks were held with companies who said that in these severe weather conditions and at this time of year, they would not undertake the operation. We also talked to Romania, "Alexiev added. He thanked the people who worked during the whole operation - 36 hours, 48 ​​hours, in several shifts.
Minister Alexiev informed that after the talks, it was decided that the insurers will bear the costs incurred by the state for the rescue operation. Their size is currently being calculated.