The Bulgarian Energy Holding is preparing a new assignment of the debts of Sofia District Heating and does not mind acquiring property
If the cession does not take place, Bulgargaz will not be able to pay for its gas supplies. The debts of the district heating company to the energy holding exceed BGN 700 million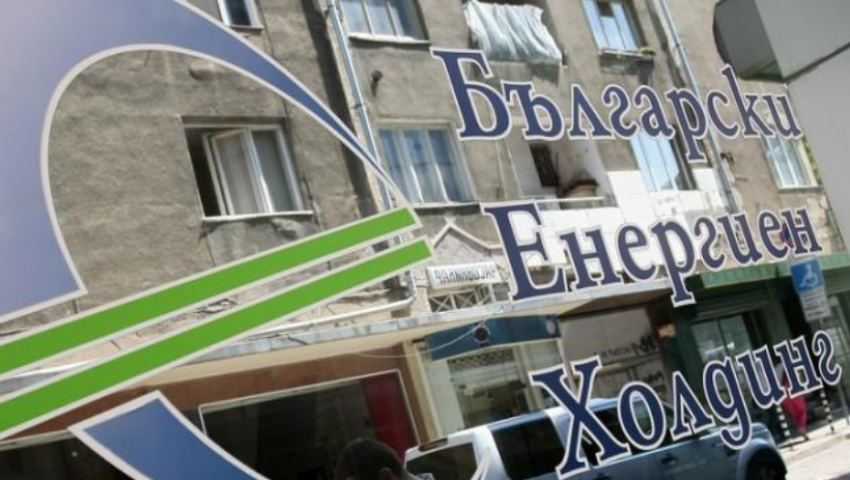 Bulgargaz wants to assign the receivables of Sofia District Heating to the Bulgarian Energy Holding (BEH) in order to be able to supply natural gas to the Bulgarian market as a whole. BEH, for its part, wants to receive property and enter the management of the Sofia district heating company against the already accumulated BGN 719 million and 400 thousand due. This was announced to journalists by the executive director of Bulgargaz and the Bulgarian Energy Holding. Deputy Minister of Energy Miroslav Damyanov, for his part, clarified that a working group will be formed on this topic between representatives of BEH, Bulgargaz, Sofia District Heating and the Ministry of Energy.
Only by assigning the receivables of Sofia District Heating can money be provided with which the gas company can pay in advance the necessary supplies of natural gas for Bulgarian consumers. This was explained by the executive director of Bulgargaz Nikolay Pavlov. According to him, Bulgargaz has only 24 hours to fulfill its obligations as a payer of gas supplies.
"In order to guarantee the supply of natural gas to the Bulgarian market, what we can offer is the assignment of the receivables of Sofia District Heating to the Bulgarian Energy Holding," Pavlov said. He was adamant that "there is not much time left."
"We probably have another 24 hours so that this money can be prepaid and we can pay for the deliveries so that we can secure the deliveries (on natural gas) for the month of November, but this is a temporary solution. It does not solve the permanent problem, "Pavlov said, noting that this could happen again next month. He expressed outrage at today's harsh language of the Sofia Municipal Council.
"The accusations are unfair and insulting, and the information provided does not correspond to the truth," Pavlov said, rejecting the accusation in a "feudal contract" and explaining that the conditions with all clients are the same.
"Bulgargaz has provided Sofia District Heating with contracts that comply with the energy law and the rules for protection of competition. The contract is not usurious, "Pavlov said.
"We do not intend to go to war with Sofia District Heating, but there are borders that cannot be crossed. The problem with District Heating (Sofia) has been around for years. This is not something new and it is not from yesterday ", commented before the Deputy Minister of Energy Miroslav Damyanov.
The executive director of BEH Valentin Nikolov reminded that the whole history of the loans from the holding to the district heating company is not new at all.
"BEH has been involved in this drama since 2009. First, BGN 214 million were ceded. In 2013 - BGN 129 million and again BGN 57 million with an agreed specific interest of BGN 2 million, which has not been paid. In 2014 - BGN 128 million. There is a contract from 2018, which was actually concluded, and then for BGN 99 million in 2019, 2020, "he said. Upon a request to clarify the data for last year, Nikolov pointed out that it is from December 23, 2020 for receivables of Bulgargaz from Sofia District Heating in the amount of BGN 99 million 192 thousand.
"Ultimately, the amounts due to BEH from Sofia District Heating as of December 21, 2021 are worth BGN 719 million and 400 thousand. This is without this cession, which will eventually happen literally within hours, because we are currently clarifying and we communicate with our principal Ministry of Energy the ways in which this cession took place, because in order to cede this money, as last time District Heating has expressed a negative attitude towards it. Accordingly, the principal of District Heating does not want this cession to take place. First, we do not need to ask for their consent, "Nikolov said.
He was adamant that Bulgargaz should receive the necessary funds to be able to secure gas supplies to its customers for November.
"If we do not finance our subsidiary Bulgargaz, it will not be able to fulfill its obligations under the long-term contracts, and then we will not ask whether the people of Sofia will be left without gas. We are talking about all clients of Bulgargaz. We cannot afford this risk and we will most likely move on to another assignment of money, "he added.
According to Nikolov, this is a "long-term chronic disease" that cannot be solved in 4-5 days. The same opinion was shared by Deputy Energy Minister Miroslav Damyanov, who, however, was clear that "Sofia will not stay cold. However, this does not mean that a problem that has been dragging on for a decade must continue in this way. " Nikolov, for his part, admitted that by the New Year Sofia District Heating has the opportunity to accumulate new debt.
According to BEH Executive Director Valentin Nikolov, the decision is for the holding to join the company.
"Tomorrow or another day we will propose the establishment of a working group between the Ministry of Energy, BEH and Sofia District Heating and Bulgargaz to solve the problem and find an option for acquiring property in District Heating as a possible way to solve the problem." said Nikolov. Moreover, he undertook to make the company profitable and pointed out as an example how BEH compared to a profit of BGN 193 million in the last 9 years already reached a profit of BGN 700 million.
In response to a question why the Sofia-based company has not received compensation from the state, like the large energy companies, Deputy Minister Damyanov clarified that business aid is related to electricity prices and the capital's electric transport and metro will receive funds to compensate for high prices. However, there are no measures for natural gas and they are to be discussed.
The Deputy Minister denied that they had asked the Sofia Municipal Council for a meeting on the occasion of Sofia District Heating. We met with Sofia District Heating on the territory of the Ministry of Finance a week ago, he said, specifying that at this meeting it was not a question of the company's obligations at all.