President Radev: Attracting strategic investments requires the combined efforts of all institutions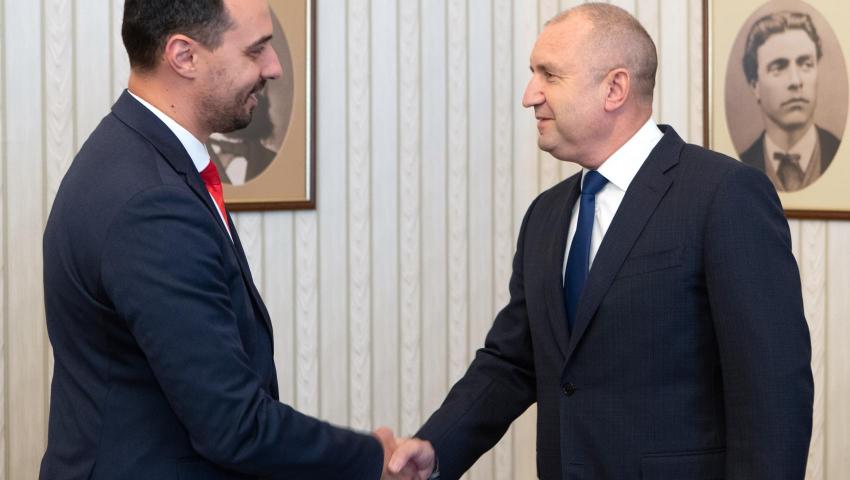 Attracting strategic investments requires the unification of efforts of all institutions, support and guarantees from the highest political level, and this is a cause for which the presidential institution has not stopped working. This was stated by President Rumen Radev at a meeting at "Dondukov" 2 with the Minister of Economy Bogdan Bogdanov, at which he introduced him to the talks he recently held at the highest political level about attracting strategic investments in our country.
The head of state congratulated Bogdan Bogdanov for his work at the head of the Bulgarian Investment Agency during the mandate of the last caretaker government, when one of the largest economic zones in the Balkans was created - in Dobroslavtsi. The project provides opportunities for large-scale investments in the field of green economy, automotive industry and electric mobility.
The Minister of Economy and Industry Bogdan Bogdanov stated that the work on key projects for Bulgaria continues and the efforts made in this direction should be upgraded. He emphasized the need to ensure predictability for businesses in order to realize potential investment intentions. Bogdanov thanked the president for his visit to the recently held International Fair in Thessaloniki, in which our country was an honored participant. He highlighted the contribution of the caretaker government, the presidential institution and the Ministry of Economy and Industry for the organization of the Bulgarian participation in the international trade exhibition.