Deputy Minister Shotev: Legislative changes should not lead to higher prices for new cars or increase second-hand cars
The balance between improving air quality and maintaining the competitiveness of the automotive industry is key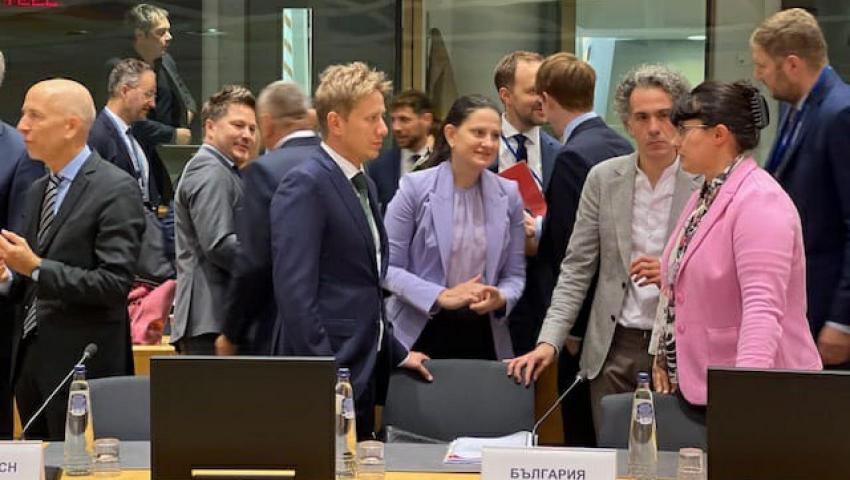 A key aspect for Bulgaria is achieving the right balance between the goals of increasing air quality and maintaining the competitiveness of the European automotive industry. This was said by the Deputy Minister of Economy and Industry Ivaylo Shotev at today's meeting of the Competitiveness Council in Brussels. According to him, it is necessary to take into account the specificities of the member states in terms of accessibility of mobility. During the meeting, the Bulgarian side supported the Spanish Presidency's legislative proposal for the Council's position on the Euro 7 regulation. The document sets stricter values for harmful emissions from all categories of vehicles and adds new values for emissions from brakes, tires and durability requirements of car batteries to which vehicles in the EU must comply.
"Legislative changes should not lead to an increase in the price of new cars, a delay in the renovation of the car fleet and an increase in the number of second-hand vehicles", emphasized Deputy Minister Shotev.
At the meeting, the ministers agreed on the Council's position on the legislative package regarding the protection of industrial designs. It updates the current rules approved 20 years ago. The position envisages that the protection of industrial designs, within the framework of the Single Market, will be applicable in the context of the digital and green transition, as well as become easier, more efficient and financially accessible, especially for small and medium-sized enterprises.
Within the framework of the Council, the ministers discussed the long-term competitiveness and productivity of the Single Market in relation to the conclusions of the European Council. Emphasis was placed on the European model of economic growth, based on sustainable competitiveness, economic security, open strategic autonomy and fair competition - as main factors for the development of the EU. The ministers also commented on the potential of the European economy in terms of global competition.
Deputy Minister Shotev emphasized the need to activate the joint efforts of the member states and institutions to simplify the regulatory framework, ensure effective implementation of legislation and maximum effective distribution and use of available material, financial, human, digital, energy and other resources. "Already at an early stage of the preparation of a given initiative, the most accurate individual and cumulative assessment of the environmental, social and economic consequences, including for small and medium-sized enterprises and competitiveness, should be sought", stressed Deputy Minister Shotev.