Minister Stoycheva: Bulgaria and the USA can cooperate in the field of space technologies
The Minister of Innovation Growth met with representatives of NASA, SpaceX and Intel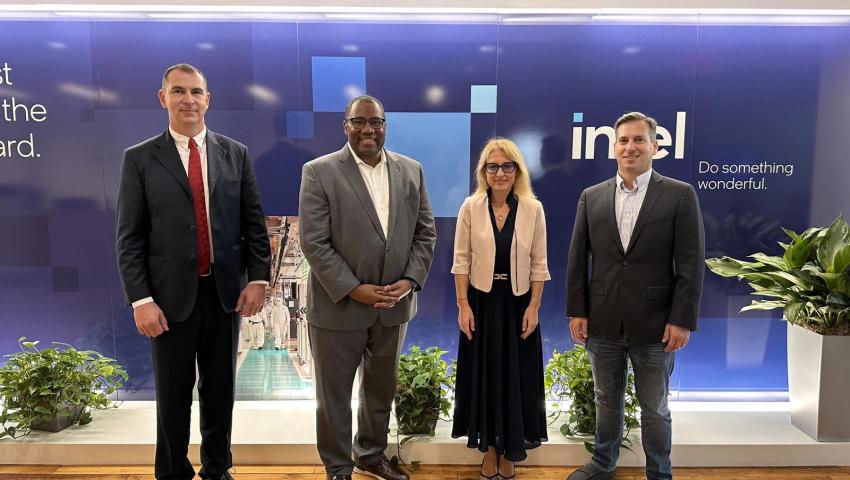 Bulgaria and the USA can cooperate in the field of space technologies. This was stated by the Minister of Innovation and Growth, Milena Stoicheva, at a meeting with NASA's Deputy Director of International Relations, Neil Newman. The Deputy Minister of Innovation and Growth Prof. Georgi Angelov also took part in the meeting.
During the conversation, issues of mutual interest to Bulgaria and the USA in the field of peaceful space exploration were discussed. NASA's Artemis program for the exploration of the Moon, Mars, comets and asteroids was presented, including the Artemis Accords, defining the basic principles for global cooperation in space.
"Bulgaria's strategic goal is to increase its participation in the European Space Agency. Our country is steadily upgrading its contribution to the Plan for a European Cooperating State and is striving for associate membership," Minister Stoycheva said at the meeting. She emphasized that so far over 40 Bulgarian projects in the field of space technologies have been financed by the European Space Agency, with the participation of over 130 Bulgarian companies and scientific organizations. Among the projects are an instrument that participates on an international satellite for measuring radiation in orbit around Mars, an apparatus for providing information on board the Exo Mars satellite, a space greenhouse that will recreate the specific environmental conditions for growing plants in space conditions.
During the conversation, the Minister of Innovation emphasized that Bulgaria is one of the few European countries that has its own geostationary telecommunications satellite - Bulgaria Sat-1. It covers Europe, North Africa and part of the Middle East, with preferential coverage of the Balkan Peninsula, the Mediterranean and the Black Sea region.
In the USA, Minister Stoycheva and Deputy Minister Angelov also met with Senior Director "Sales" Stephanie Bednarek at SpaceX. The three discussed possibilities for including Bulgaria in the company's international program for the training and training of astronauts, as well as possibilities for financing space projects. Emphasis in the conversation was placed on the introduction of innovations in the field of telemedicine, education, creating a safe environment in schools and reducing the consequences of crisis situations.
Minister Stoicheva also held a meeting with Alan Thompson, Intel's vice president for the USA and Canada, responsible for government relations, and Jordan Haas, the company's director of government relations, trade and international digital policies. The meeting discussed issues related to building sustainable supply chains in the semiconductor industry, disrupted in recent years due to global challenges.
The importance of increasing R&D capacity and expanding semiconductor ecosystems in Europe and in particular in Bulgaria and the South East Europe region in terms of chip manufacturing, packaging, testing and design of integrated circuits and systems was also highlighted. Matters of mutual interest in the field of training, qualification of human resources as well as developing skills in emerging technologies were also discussed.