In Mobility Week: After 20 years of planning, Bulgaria and Romania decided to build a third bridge over the Danube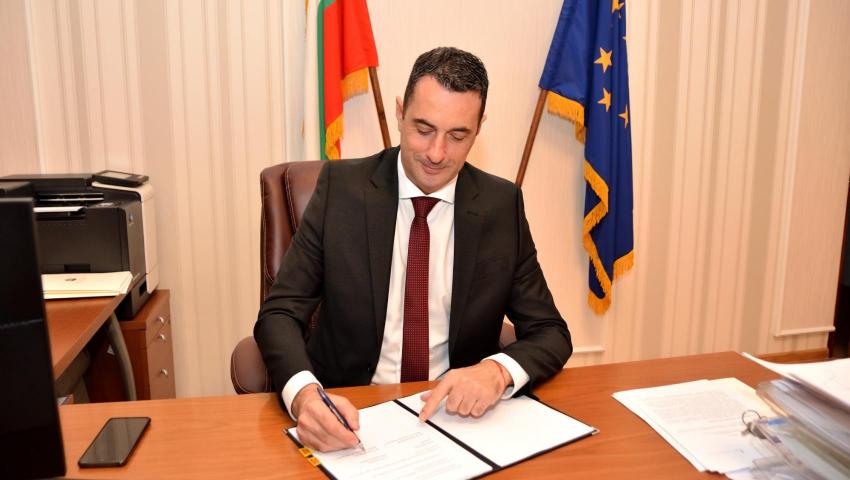 Almost twenty years after the announcement of the project, Bulgaria and Romania started real actions for the construction of a third bridge over the Danube. The two countries have submitted a joint project to the European Commission for a preliminary design study of the second Ruse-Giurgevo bridge. With this, in practice, the two countries start the process of building a second combined road and railway bridge over the Danube near Ruse.
The Minister of Transport and Communications, Georgi Gvozdeikov, signed a letter of joint commitment with the Minister of Transport and Infrastructure of Romania, with which both countries confirm the position that the project is a priority and both governments will work for its implementation.
Coordinators of the activities will be the Ministry of Transport and Communications of Bulgaria and the Ministry of Transport and Infrastructure of Romania. The Bulgarian Ministry, together with its associated partners NKŽI and API, will carry out the study on the connecting infrastructure in the country. The financial participation of the Bulgarian side in the project is in the amount of 1.4 million euros (2.73 million leva), and it is expected that up to 50% of them will be grants under the Connecting Europe Facility.
With the studies, an analysis will be made of the different routes and the points from which the bridge will start in Ruse and Giurgevo, respectively, and the choice of a technical solution will be supported.
At the beginning of 2024, it is expected to become clear whether the project has been approved for financing. The timetable envisages signing a contract with the EC by mid-2024 and implementation by the end of 2026, when the two parties will decide on the location and method of financing the infrastructure facility.
The possibility of using the mechanisms of the public-private partnership to build the facility will also be analyzed. This would lead to a significant shortening of the deadlines for the overall realization of the bridge and would attract additional funding from other sources.