Bulgaria will seek to attract more Korean investments in high technology, automotive and healthcare
Bilateral trade with the Republic of Korea grew in the first 6 months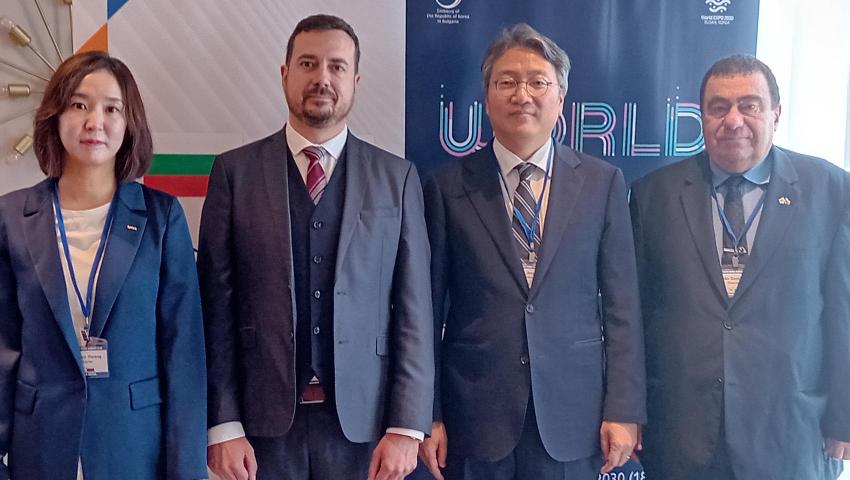 During the first 6 months of this year, bilateral trade between Bulgaria and the Republic of Korea reached 163.4 million dollars, which is a 10% increase compared to the same period last year. This was announced by the Deputy Minister of Economy and Industry Nikolay Pavlov during a meeting of the Bulgarian-Korean Business Club.
The forum was organized by the Korea Trade and Investment Promotion Agency KOTRA, which has 126 offices in 86 countries around the world. The meeting was attended by the director of the Agency, Mrs. Yuson Huang, the former ambassador of the Republic of Korea to Bulgaria, Bae Jongin, as well as representatives of Bulgarian and Korean companies.
The Republic of Korea is a strategic partner of Bulgaria in the East Asian region. "Our country is interested in continuing bilateral relations in trade and the economic sphere and sees potential for their development," said Deputy Minister Pavlov. Bulgaria seeks to attract more Korean investments in the field of information and communication technologies, high technologies, scientific research, automotive, transport, energy, healthcare, etc.
According to the economic deputy minister, the level of Korean investments in Bulgaria does not correspond to the opportunities for cooperation that the two countries have. He emphasized that the countries have an unrealized economic potential that should be encouraged.
The Ambassador of the Republic of Korea, His Excellency Bae Jongin, announced that after the difficult years surrounding the pandemic, investments in various sectors in Bulgaria are being discussed today, including energy, automotive, information technology, etc.