Bulgaria is in the top 3 innovative economies in the world, Rumen Radev said on the sidelines of the UN General Assembly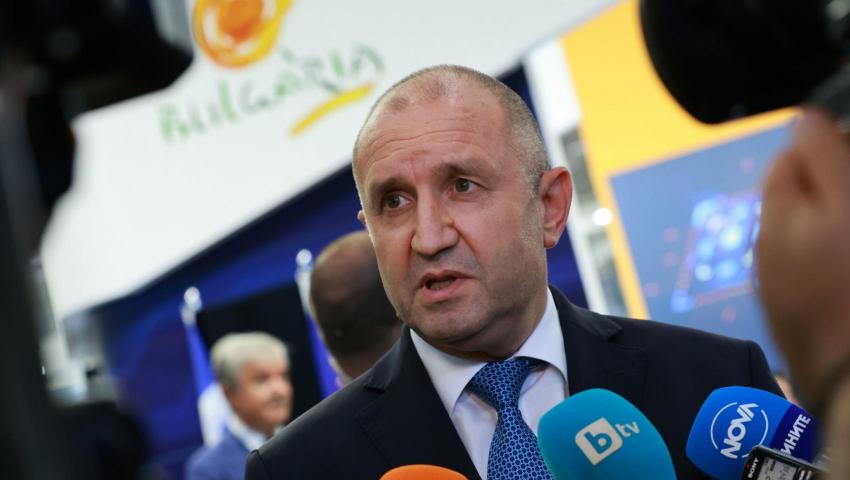 The recent progress in the field of digital innovation has allowed Bulgaria to enter the top 3 innovative economies. This was stated by President Rumen Radev at an event on the sidelines of the UN General Assembly, BTA reported.
The president did not cite the source of the study, according to which our country ranks among the leading economies in terms of innovation. According to the World Innovation Index for 2022, Bulgaria actually ranks second in terms of innovation after China in one of the breakdowns by income groups. In the general ranking, however, it is in 35th place out of a total of 132 countries surveyed.
"We are aware that science, technology, innovation and data are extremely important to achieving the Sustainable Development Goals. We will continue to support international efforts to build an open, free and secure digital world, ensuring universal access to it," said Radev.
The President spoke at a leadership dialogue on the implementation of the Sustainable Development Goals, dedicated to the application of science, technology, education and innovation in support of development, which was attended by 15 heads of state and government from Europe and the world, as well as representatives of international organizations.
He stated that the priority at the national level is the transformation of Bulgaria into an innovative, smart, green, digital and connected country.
"Our scientists are among the leaders in important traditional fields such as mathematics, physics, chemistry, engineering and others. These strong traditions have enabled significant growth to be achieved in a number of high-tech sectors," said Radev.
He added that the national strategy for the development of scientific research has been adapted to make Bulgaria a center for high-tech research and technology development, which in turn will contribute to improving the quality of life.
The newly established Institute for Computer Science, Artificial Intelligence and Technologies is already attracting leading world scientists to Bulgaria, Rumen Radev also stated. He led the Bulgarian delegation at the high-level week of the 78th session of the UN General Assembly.
Yesterday ended with a reception on the occasion of the 50th anniversary of Germany's membership in the world organization at the invitation of Chancellor Olaf Scholz. It was attended by the President and Deputy Prime Minister and Foreign Minister Maria Gabriel. Today, Radev will meet with Alexander van der Bellen - the president of Austria, which is one of the two countries opposing Bulgaria's entry into Schengen. Bilateral meetings are also scheduled with the Prime Minister of Iraq, Mohammed Shia al-Sudani, and with the President of Moldova, Maya Sandu.