Bogdan Bogdanov: Austria is a priority and leading trade and investment partner
Minister Bogdanov discussed the bilateral economic development with his Austrian colleague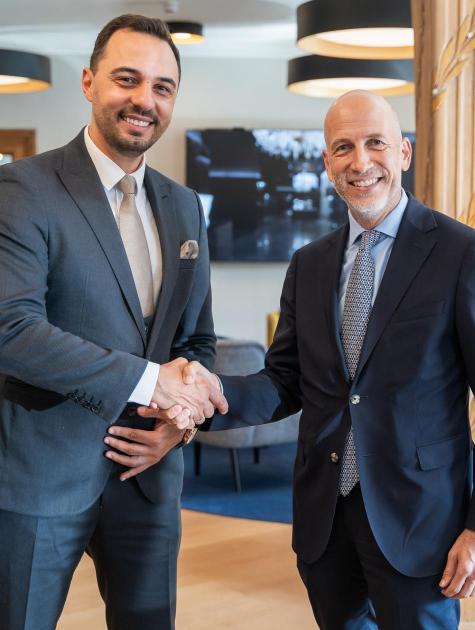 The development and upgrading of the good economic partnership between Bulgaria and Austria were discussed by the Minister of Economy and Industry Bogdan Bogdanov with the Austrian Minister of Labor and Economy Martin Kocher. The Bulgarian Minister of Economy is on a working visit to Salzburg at the invitation of his Austrian colleague.
The meeting focused on cooperation in key industries such as microelectronics and joint projects related to the European Chip Act. The two also discussed the development of the partnership between small and medium-sized companies from both countries.
Bogdanov and Kocher talked about joint opportunities for partnership in the automotive sector and the development of Industrial zones and parks in our country. Emphasis in the conversation was placed on cooperation in the field of innovation and stimulation of the startup ecosystem.
The ministers agreed that they will continue to work actively to expand the spheres of economic cooperation and to open new opportunities for business on both sides.
"Austria is a priority and leading trade partner and investor in our country. "Bulgaria encourages the interest of Austrian companies in new investments and expansion of their presence in priority areas", emphasized Bogdanov. He emphasized that Austrian companies are among the largest investors in Bulgaria, and direct foreign investments from Austria in Bulgaria amount to over 5 billion euros. "Austrian companies work in all sectors of the Bulgarian economy and Bulgaria's membership in Schengen is also important for Austrian business," the Bulgarian Minister of Economy pointed out.
The two also discussed Minister Kocher's visit to Bulgaria in the first week of October this year, during which a bilateral business forum will be organized. It also became clear at the meeting that a Bulgarian delegation is planned to visit Austria next month to present Bulgaria's opportunities for industrial cooperation.
For the first quarter of 2023 alone, the trade with Austria amounted to 587.4 million euros, which is an increase of nearly 23%, compared to the same period last year.