NTEF implements pilot projects for adaptation to climate change and building energy manager services in municipalities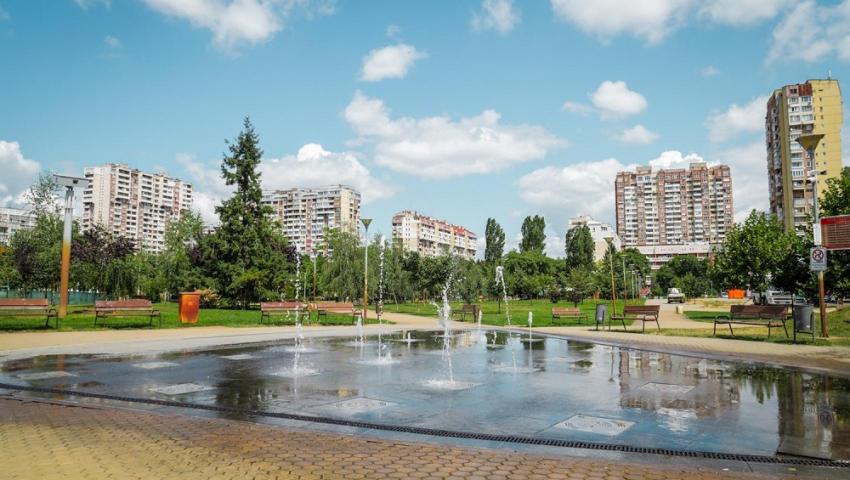 Raya Lecheva
The National Trust Ecofund (NTEF) implements pilot projects. One is "Implementation of innovative measures for mitigation and adaptation to climate change in municipalities in Bulgaria", financed by the program OOSKP - FM of the EEA 2014 2021.
The main idea of the project is to take specific actions and implement practical measures in implementation of the National Strategy for Adaptation to Climate Change and the Action Plan for it in the field of urban development. The main goal of the project is to prepare local authorities to choose and implement specific measures for adaptation to climate change in large cities. The first project that started very recently is in Sofia in "Vazrazhdane" park. It is about creating a shared green and cooled space, a climate hub, in the amphitheater of the "Vazrazhdane" park.
It is planned to create a natural shade through additional landscaping by maintaining climbing and rich vegetation resistant to heat and drought, sprinkler systems and a rock garden with suitable climate-resistant vegetation, etc. will be built. People will have the opportunity to use the place both for recreation in the summer months and for outdoor cultural events. It is expected that the project will be completed in the fall and that the effect of landscaping will be visible next summer.
The result will be an improved ability of local authorities to prepare for extreme climate events and reduce greenhouse gas emissions by updating local policies, citizen engagement and measures. Vision 2045 – Schools as engines for climate neutrality in cities.
The project is funded by the European Climate Initiative (ECI) of the Federal Ministry of the Environment of Germany. The aim is to unite the efforts of schools and municipal administrations to attract the efforts of all interested parties (service and energy providers, public administrations, traders, media, etc.) to create and experimentally implement an innovative model to achieve climate neutrality locally level.
Services "Energy Manager in Municipalities" is the other pilot project, it is also implemented under EUKI aims to create models for energy manager services in municipalities in Bulgaria and to form a system of criteria for energy efficiency and RES for municipalities in Romania, through which to enable municipalities in both countries to make a significant contribution to achieving climate neutrality goals according to national and European goals. The third project "Bulgarian Forum for Energy Efficiency for Smart Financing for Smart Buildings" (BeSmart), funded by the Horizon 2020 initiative. The goal is to generate innovative decision-making schemes and standardization tools in order to mobilize capital, using trust funds.