Experts: The sale of Belene NPP equipment is not the end of Bulgarian nuclear power
Valentin Nikolov and Rumen Hristov's comments on the sale of equipment for the Belene NPP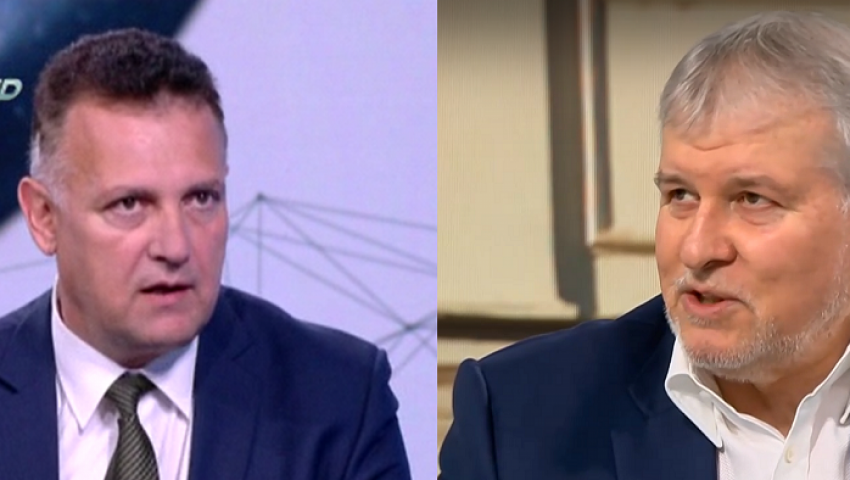 "The sale of the equipment is not the end of the Bulgarian nuclear energy industry. In 2013, when an assessment was commissioned, it was estimated that the Belene NPP would then cost 10.5 billion euros. Valentin Nikolov, former executive director of the Kozloduy NPP, commented on this in "120 Minutes". It cannot be built because the elements must be built by Russia. Bulgaria must ask for guarantees for heavy nuclear processes. These guarantees are given by the manufacturers. We can't get those guarantees," he explained.
"Ukraine is under pressure from the Bulgarian government, as it has to buy all the equipment. Ukraine has no money, but it can use European or American funds. I am sure that if it uses American, the USA will refer to the future agreement and this will be a chance to start the seventh unit of the Kozloduy NPP, added Valentin Nikolov.
"Before the war, they said it was absurd for Russia to attack Ukraine, and Russia attacked Ukraine. Everyone said it was absurd for Russia to blow up Kakhovka, and what happened - the dam was blown up," added Nikolov. Four of the Zaporozhye NPP units operate with Westinghouse fuel, and the other two with Rosatom, he specified. "Five blocks are cold right now. The sixth tried to connect with Crimea, but Ukraine did not allow them. Regardless of the fact that they are stopped, there is a danger of radioactive contamination. The most dangerous is the shutdown of the energy that drives the main circulation pumps that cool the reactors," Nikolov added. "The second danger is the dry storage of nuclear fuel. In the event of a fire or impact, this could damage the cartridges and lead to a radioactive hazard. The idea is to stop the advance of the Ukrainian forces," he commented.
"If you go into an engine room without a helmet, that's considered a dangerous relapse. Let alone amassing military. Russians use the site to launch missiles because they count on Ukraine not being able to retaliate."
Rumen Hristov from the SDS also commented on Nova TV in the program "On focus" that the sale of the equipment of the Belene NPP does not mean that Bulgaria is giving up nuclear energy. Our country needs basic capacities, renewable energy is a good thing, but we need basic capacities, and these could be the 7th and 8th units of the Kozloduy NPP, he emphasized. This equipment should be used completely it is possible to use it for parts in the Ukrainian nuclear power industry, Hristov also pointed out.