Ivan Ivanov: There will be a regulated electricity market after 2025
With full liberalization, whenever it happens, CEWR will protect energy-poor consumers and continue to set prices for network services, he said at Green Week 2023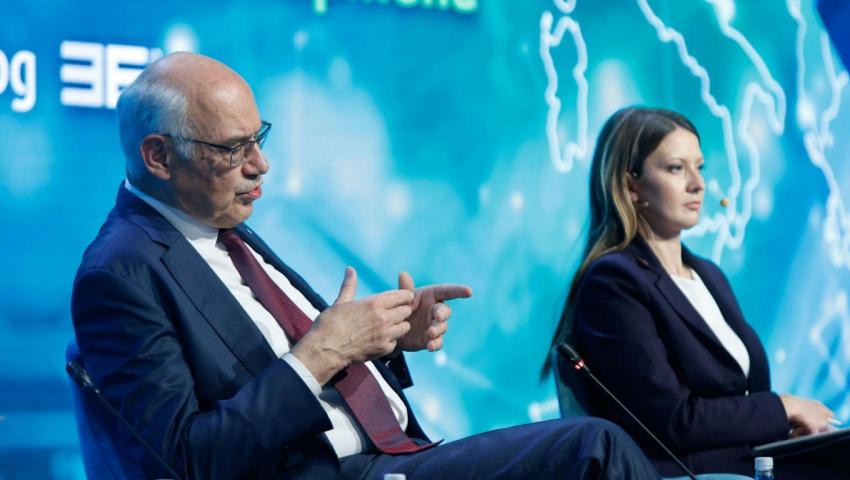 In 2025, there is no way the regulated market will stop working. This was said by the Chairman of the Commission for Energy and Water Regulation (CEWR) Ivan Ivanov during the largest regional forum for the green transformation, innovations and industries of tomorrow - Green Week 2023, organized for the third year in a row by Dir.bg and 3E- news.
Today is the first of three days of discussions, in which more than 130 panelists from 10 countries participate, and Ivan Ivanov joined the session "Energy security of the countries of the region".
Ivanov recalled that at the end of 2022, the National Assembly adopted a decision that expressly states that the regulated market in the country will be preserved until the end of 2025, without fixing an exact date when after that the full liberalization of electricity market in Bulgaria.
The Chairman of EWRC pointed out that there are two more reasons that do not allow the regulated market to be abolished. The first of them is the requirement of the European Union (EU) and the European Commission (EC) that energy-vulnerable and energy-poor people in the country must be protected. According to this indicator, Bulgaria is in one of the leading places in the EU.
The second reason is the opinion of the EC that Bulgaria can move to full liberalization only when the long-term contracts for the purchase of electricity are abolished or completed. Our country has two such contracts - with the two American power plants, the first of which will expire in February 2024, and the second in 2026. "When both conditions are cumulatively met, Bulgaria will be able to move to full liberalization," Ivan said Ivanov.
Once the electricity market is completely liberalized, then the functions of EWRC will be in a different direction, added the chairman of the regulator. Then EWRC will monitor the protection of energy poor consumers and will continue to determine the prices of network services, because the transmission and distribution networks in Bulgaria are natural monopolies, added Ivan Ivanov.
The event is organized by Dir.bg and 3E-news in partnership with Electrohold, Euroins, Eurohold, ProCredit Bank, Visa, Glavbolgarstroy Holding, Enery, Geotechmin, GCR, UBB, Artex Engineering AD, Telelink Business Services, TotalEnergy EP Bulgaria, Compass Cargo Airlines, Devnya Cement AD with ANRAV project, UniCredit Bulbank, MET Energy Trading Bulgaria, Dundee Precious Metals, FLAG Fund, European Investment Bank, Platform Brown to Green, TPP "Bobov Dol", Energeo, Bulgarian Development Bank, Electricity System Operator, Bulgartransgaz, Kärcher, ENplus®, Bulatom - Association, Solvay Sodi AD, "Big Data for the Benefit of the Intelligent Society" Institute (GATE), DEVIN, Bulgarian Federation of Industrial Energy Consumers (BFIEC), Kaufland.
Green Week 2023 is implemented with the media support of BNT, BTA, BNR, bTV Media Group, Darik Radio, Economic.bg, ESGnews.bg, Euronews.