Electrohold invests nearly BGN 2 million in the electricity distribution network of the Kyustendil region
The company's management discussed its priorities in the region in 2023 with the local authorities.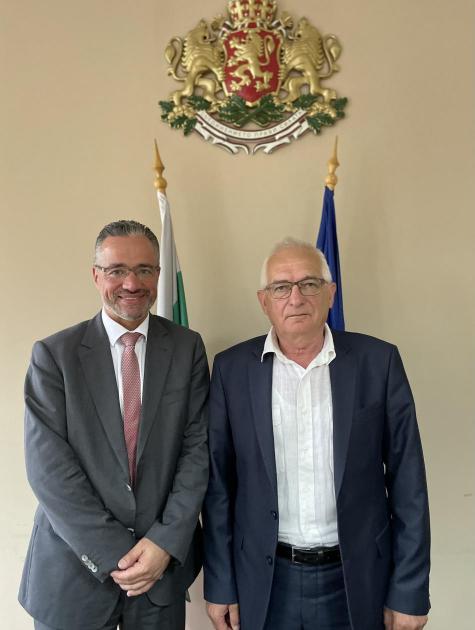 ERM West will invest nearly BGN 2 million in the construction of new facilities and the reconstruction of the electricity distribution network in Kyustendil Region until the end of 2023. The priorities of the activities of the electricity distribution company ERM West and the trading companies Electrohold Sales and Electrohold Trade were presented at a working meeting in Kyustendil with the regional governor - engineer Alexander Pandurski, mayors of municipalities and heads of state structures from the region. The regional governor emphasized the importance of holding such meetings and the benefit of active dialogue and cooperation between local authorities and businesses.
680,000 lats are provided for joining new customers. Over BGN 480,000 is the investment for the reconstruction of a low-voltage network and moving electricity meter panels to the property boundary in the town of Dupnitsa and the villages of Mlamolovo, Golemo Selo, Skakavitsa, Ranentsi, Dyakovo, Eremia, Rashka Grashtitsa, Mrvodol, Gorna Koznitsa, Visoka mound, Kamenik, Cherven Breg, Yahinovo and Sapareva Banya.
BGN 420,000 will be invested in the construction of new facilities, and BGN 280,000 is planned for the purchase of energy facilities.
During the discussion, the changes in the General Terms and Conditions for the sale of electricity to household customers by Elektrohold Sales, as well as the opportunities for improving customer service, were also discussed.
Electrohold holds a series of meetings with representatives of the local authorities in Western Bulgaria within the framework of its policy of open and active communication with the local authorities in the territory it serves.