A Turkish company has invested over BGN 5 million in a new factory for the production of sun protection structures in the municipality of Dimitrovgrad
Thirteen investment projects worth nearly BGN 190 million, which will create more than 850 new jobs, have received a certificate from the beginning of 2023, announced Deputy Minister Savov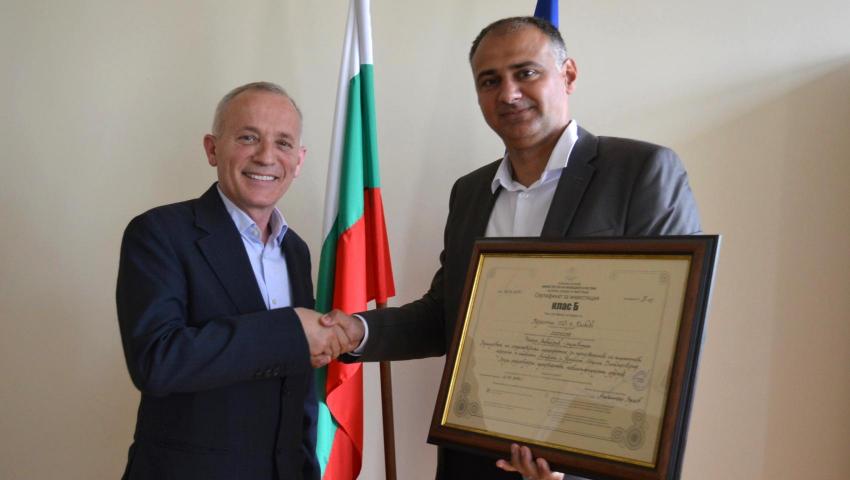 The Deputy Minister of Innovation and Growth, Stefan Savov, presented a class "B" certificate under the Investment Promotion Act to Ilhan Albayrak, manager of "Pergosteel" OOD. The company will invest in the construction of a new factory for the production of aluminum pergolas and glass systems in the municipality of Dimitrovgrad, the village of Krepost. The investment is for BGN 5.1 million and will create 20 new jobs. Bogdan Bogdanov, Executive Director of the Bulgarian Investment Agency (BIA) was also present at the official presentation.
The certification is in connection with the expansion of the Turkish company's activities in Bulgaria. The purpose of the investment is to provide additional production and storage areas and increase the volumes of manufactured products intended for export to Europe, Asia and Africa in more than 30 countries on 3 continents. The production of special sun protection structures in the new factory is expected to start in 2025.
Deputy Minister Savov emphasized that with this investment, there are thirteen projects certified by MIG and BIA from the beginning of 2023, with a total value of BGN 189.3 million and will create 853 new jobs. "We value Turkish investments, Savov emphasized and highlighted the extremely good commercial and economic relations between the two countries, which is also confirmed by the record exchange of goods achieved in 2022, he added. The deputy minister thanked the manager of the company for continuing to invest and expand their production facilities in our country.