Poland with interest in producing Bulgarian yogurt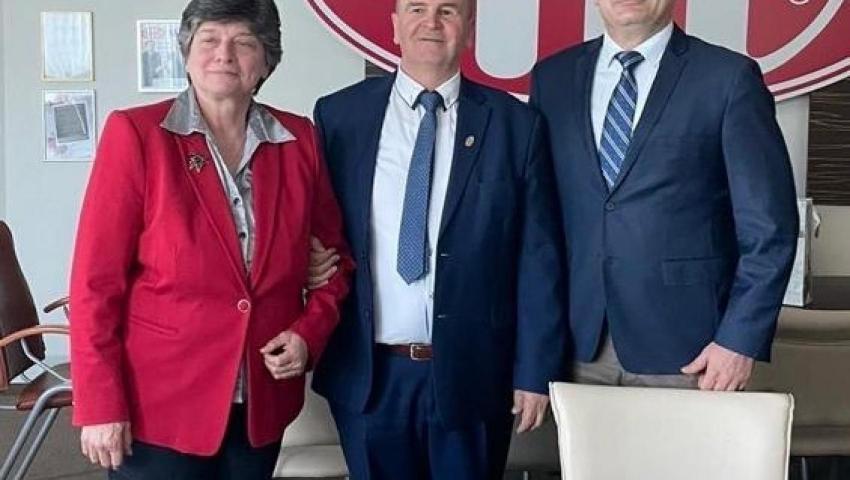 Poland is about to become the next country to pay licensing fees to Bulgaria for the right to produce Bulgarian yogurt. This became clear during a meeting between the executive director of "LB Bulgarikum" Vladimir Rusev and the chairman of the Board of Directors of "Mlekovita" Dariusz Sapisnki. It is the largest Polish milk processing company, as well as the largest private company in the country's food industry as a whole.
"For 50 years, millions of Japanese people have started their day with Bulgarian yogurt, and this year we started a similar partnership with Mongolia," stressed Vladimir Rusev. He explained that in recent months, the market share of the state milk processing company in our country has also increased sharply, as their products are now available in over 100 stores. "In the past, dozens of countries have worked with Bulgaria to use our unique bacteria. Today we are motivated to bring back these traditions and we are glad that Poland is about to become our next strategic partner", said the executive director of LB.
The "Mlekovita" company is interested in signing a license agreement under which they can produce yogurt in their own factories, using the Bulgarian bacteria "lactobacillus bulgaricus" and "streptococcus thermophilus". Experts from the scientific research units of the two companies discussed the quality characteristics of the starters and the final product, as well as some technological details of the production process. Finalization of the details of a future agreement is pending, and the Polish side will be invited within a month to visit Bulgaria for its official signing.
The meeting was also attended by H.E. Margarita Ganeva, Ambassador Extraordinary and Plenipotentiary of the Republic of Bulgaria to the Republic of Poland and Yordan Draganchev, Head of the Office for Trade and Economic Affairs in Warsaw.
The results achieved over the last decade rank "Mlekovita" in first place among dairy groups in the Central and Eastern regions with an annual turnover of around 1.5 billion euros. The company processes 8 million liters of milk every day, supplied by 15,000 livestock farmers in 22 own factories, in which 5,000 employees work. The company has 34 logistics centers, one of which is the largest in Poland. To date, 147 company stores have been built, and 35% of the manufactured products are exported to a total of 167 countries from Europe, Asia, Africa, Australia and North and South America. Every month, the "Mlekovita" group delivers 60 million liters of milk, 8,000 tons of cheese, 6,000 tons of butter and 10,000 tons of dry milk to the domestic and foreign markets.