Nikola Stoyanov: If the budget is not adopted by June 10, the state will not be able to pay
As soon as there is no adopted budget or the law for its extension has expired, our country will only be able to spend. But if the budget is positive, the minister was categorical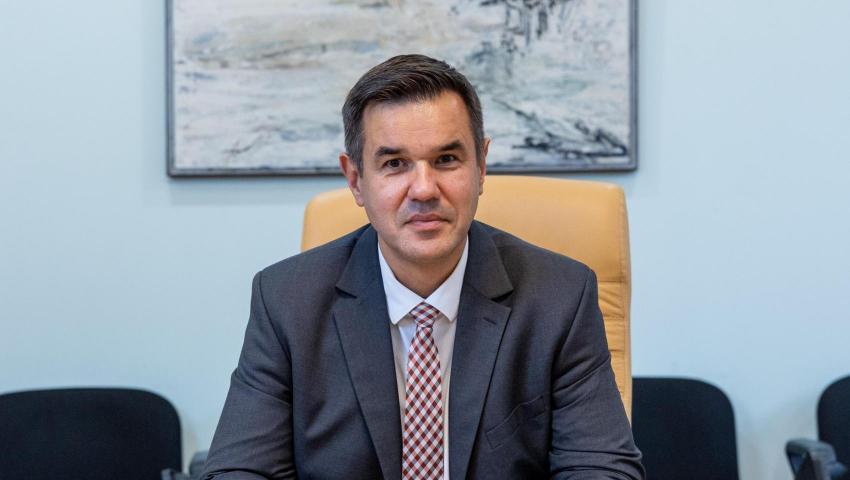 After June 10, when the extended budget law expires, practically from Monday (June 12), the state will not be able to pay. Economy Minister Nikola Stoyanov explained this to BNT. In such cases, he specified, when there is no adopted budget or the law on the extension of the budget has expired, the country must return to a zero balance, namely - it can only spend if the budget is in the positive, when it is in the negative, it has no right to spend nothing until it is back to zero and eventually to plus. This would lead to the impossibility of paying salaries, Stoyanov pointed out. And he added that for June the pensions will be paid by the 10th anyway. But in theory, the expiration of the extension law would stop all payments.
I am firmly convinced that the deputies are aware of this responsibility and will either accept a new budget, or at least an extension of the current one, pointed out the acting economic minister.
According to him, a new budget by June 10 is unlikely to be voted on.
With the extension of the current budget, the situation will be saved from the most negative scenario, we will continue to spend 1/12 of last year, but the situation is radically different, emphasized Minister Stoyanov. It is very difficult to work with the 2022 budget in 2023, he explained.
According to him, it is not the collection, but the expenses, which have increased by nearly 30 percent compared to last year, that are a problem.
Bulgarian business in these complicated times has shown that it is quite stable and flexible, the Minister of Economy reported. According to him, there can be no question of a recession in Bulgaria. The Bulgarian economy is stable, growing, and exports are also growing. But the state could not make up for these huge expenses with the corresponding revenues, the minister stressed.
Bulgaria does not export weapons to Ukraine, not a single permission has been given, Nikola Stoyanov was categorical. We export to partner countries, he specified.
In his words, inflation is record low in our country. Prices are generally falling, so inflation is falling, but food prices are not falling at the same rate. There is a decline in certain categories - oil, butter.