Rosen Hristov: The green transition must be successful and fair for everyone
The Minister of Energy participated in the Belgrade Energy Forum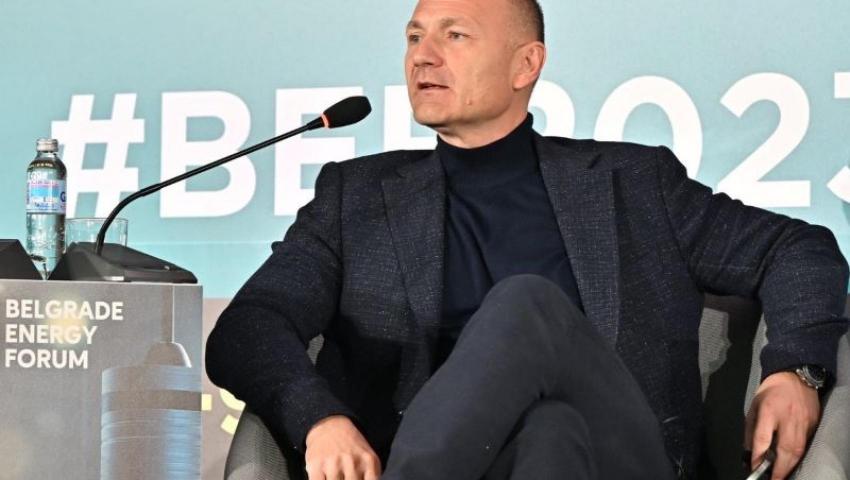 "The green transition in energy must be successful and socially just. Its benefits must also be visible to the people involved in the coal regions." This was stated by the Minister of Energy, Rosen Hristov, who took part in the Belgrade Energy Forum 2023. He added that the Bulgarian government is in the process of renegotiating the Recovery and Sustainability Plan with the EC, while simultaneously developing large-scale projects in the direction of renewable energy sources.
"The approach is that all the projects under the PVA, RePower EU and the territorial plans are integrated, logically connected with each other and with a complementary effect. The focus should be on a smooth transition and guaranteed employment of the people from the coal regions," Hristov also said, quoted from the press center of the Ministry of Energy.
On the topic of energy security strategies specifically in Southeast Europe, the Bulgarian minister emphasized that no country can have security individually and Bulgaria has set an example of how to work at the regional level. Minister Rosen Hristov also answered journalists about the preparation of our country for gas supplies for the new winter season compared to last year.
"We are already much more prepared than last year, when we inherited a lack of long-term gas supply contracts, as well as a lack of access to infrastructure. We have made tremendous efforts to ensure secure supplies. Now it is different. We have signed contracts and agreements, which give us access to the gas infrastructure of Greece and Turkey, on the basis of which we now have the opportunity to buy from the world's largest producers of liquefied gas, and we completed the interconnector with Greece, which allowed us to receive the full amount of gas under our contract with Azerbaijan. We are confident that the upcoming season is secured," explained Hrsitov. In this regard, he added that the gas storage in Chiren is about 70% full, so our country is currently focused on its essential role in ensuring energy security for the region as well. He continued that several initiatives have already been taken to improve the infrastructure, with Bulgaria at the heart of it, so that the countries of South-Eastern Europe can also benefit from our connectivity.
"Diversification is the key to the security of energy supplies and this is the principle that guides us in the supply of all types of energy sources, including nuclear fuel," said the Minister of Energy.
During the discussions, Bulgaria was several times given as a positive example for dealing with the energy crisis, for regional cooperation and for developing a clear vision for the development of the sector for 2053, so as to achieve both energy security and a smooth transition to decarbonization.
The two-day international energy forum in Belgrade is attended by three energy ministers, representatives from over 25 countries - heads of European and state institutions, energy experts, representatives of business and scientific circles.