Plamen Dimitrov: There are billions of errors in the budget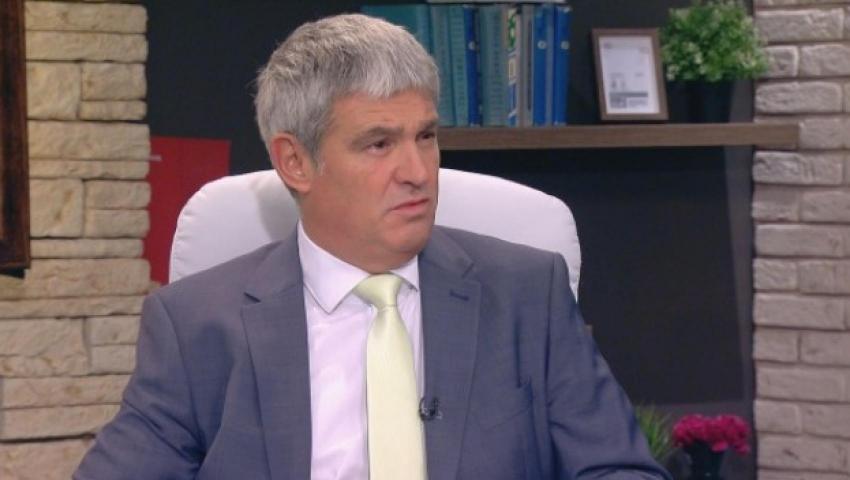 The state budget is the current legislation and the norms adopted by the deputies, implemented through the numbers that must be put into a financial framework. This is not the state of the country, but a prediction of what would happen if there was actually no action by that country. This was stated by the president of KNSB Plamen Dimitrov.
According to him, there are several serious mistakes in the current proposal for the financial framework of the state, which are quite inadequate according to the unions and concern the expenditure part. "One is for the capital expenditures, which are set for over 10 billion BGN, while we have never executed more than 7.5 billion BGN. Last year we executed 5.5 billion against the planned 8.2. That is, there is a huge hole or in other words there is capital expenditure written in. The same is the case with the maintenance of all the departments and ministries. It has been increased quite seriously. I would say there 1.5 billion is increased and at the same time salaries and wage costs are underestimated".
According to him, tax revenues are also quite underestimated. "GDP will grow by nearly 20 billion. That's what the Ministry of Finance says. And the BNB says the same. Usually about 40 percent of GDP is tax revenue. The arithmetic shows that they should grow by 7-8 billion, and they grow by 5 billion, that is, 2-3 billion, and we have hidden there as buffers.
Thus, with 2-3 billion at the input, 4-5 billion at the output - with arithmetic in 2-3 minutes it becomes clear that there are several errors in the budget and underestimated numbers that are serious. We're talking billions. The whole picture is not so scary," Dimitrov pointed out to NOVA.
He was categorical that a balance can be achieved by increasing the collection of tax revenues or by restructuring taxes, the "Focus" Agency reported.
"With a minimal increase in some tax rates, a sustainability of tax revenues can be achieved," believes the president of KNSB.