Finally, free allowances in the Emissions Trading Scheme will be phased out from 2026
From 2027, road transport and buildings will enter the new Emissions Trading Scheme, MEPs voted today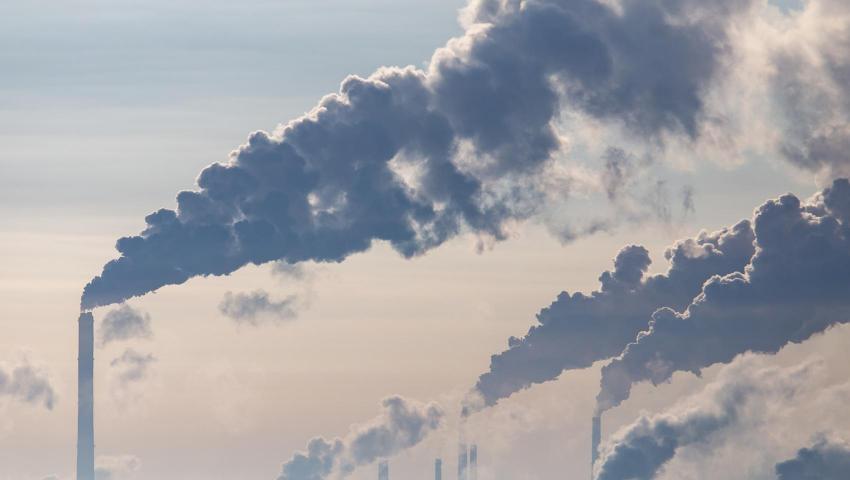 On Tuesday, the European Parliament approved several important climate decisions, the EP informed the media. Free allowances in the Emissions Trading Scheme (ETS) will be phased out from 2026. Road transport and buildings are included in the new Emissions Trading Scheme II from 2027. MEPs voted in favor of a new carbon offset tool to protect EU industry and boost global climate ambitions. A Social Climate Fund will tackle energy poverty and mobility poverty.
The EP adopted the new emissions trading scheme, including in aviation and maritime transport, the carbon border adjustment mechanism and a new social climate fund.
These are the agreements reached with EU countries at the end of 2022 on several key pieces of legislation that are part of the "Ready for Target 55 in 2030" package. The EU's plan is to reduce greenhouse gas (GHG) emissions by at least 55% by 2030 compared to 1990 levels in line with the European Climate Act.
Emissions trading scheme reform
Emissions Trading Scheme (ETS) reform was adopted by 413 votes to 167 with 57 abstentions. It raises the level of ambition, as greenhouse gas emissions in the ETS sectors must be reduced by 62% by 2030 compared to 2005 levels. Also through the reform gradually (from 2026 to 2034 d.) remove free allowances for companies and create a separate new ETS II for fuels for road transport and buildings, which will set a price for greenhouse gas emissions from these sectors in 2027 (or 2028 if the prices of energy are extremely high).
The free quotas for the industries in the scheme will be reduced as follows:
2026 with 2.5%
2027 with 5%
2028 with 10%
2029 with 22.5%
2030 with 48.5%
2031 with 61%
2032 with 73.5%
2033 with 86%
2034 with 100%
The Carbon Boundary Adjustment Mechanism (CBAM), which MEPs agreed with EU governments earlier this week to prevent carbon leakage, will be phased in at the same speed as free allowances in the ETS will be phased out. CBAM will therefore start in 2026 and be fully implemented by 2034
By 2025, the Commission will assess the risk of carbon leakage for goods produced in the EU destined for export to countries outside the EU and, if necessary, present a WTO-compliant legislative proposal to address this risk. In addition, approximately 47.5 million allowances will be used to raise new and additional financing to address any risk of export-related carbon leakage.
Parliament also voted to include greenhouse gas emissions from the maritime sector in the ETS for the first time. This will phase out free allowances for the aviation sector by 2026 and promote the use of sustainable aviation fuels.
A new carbon offset tool has been created
By 487 votes to 81 with 75 abstentions, Parliament adopted the rules for the new EU Carbon Border Adjustment Mechanism (CBAM), which aims to encourage non-EU countries to increase ambition on climate and to ensure that EU and global climate efforts are not undermined by the relocation of production from the EU to countries with less ambitious policies.
The goods covered by the carbon border adjustment mechanism are iron, steel, cement, aluminium, fertilisers, electricity and hydrogen, as well as indirect emissions under certain conditions. Importers of these goods will have to pay any difference between the carbon price paid in the country of production and the price of carbon allowances in the EU ETS. This mechanism will be phased in between 2026 and 2034 at the same rate as free allowances in the EU ETS will be phased out.
Social fund for the climate with a resource of 86 billion euros with a resource from the sale of allowances
An agreement with member states to create an EU social climate fund in 2026 to ensure that the climate transition is fair and socially inclusive was adopted by 521 votes to 75 to 43 "abstainer". It will benefit vulnerable households, micro-enterprises and transport users who are particularly affected by energy and transport poverty. When fully implemented, it will be financed by auction of ETS II allowances of EUR 65 billion, with an additional 25% to be covered by national resources (approximately EUR 86.7 billion in total).
The Council must also formally approve the texts, which will then be published in the EU's Official Journal and enter into force 20 days later. With the adoption of these legislative acts, the Parliament meets the expectations of EU citizens to implement and accelerate the ecological transition, commented the European Parliament.