Eco-minister Karamfilova called for greater access to financing for green innovations at a meeting in Stockholm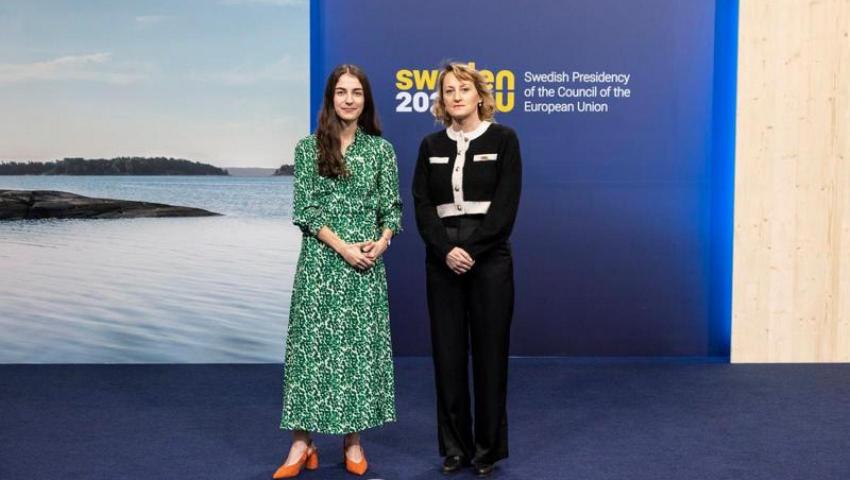 "Investments are needed in technologies to efficiently use materials and reduce the carbon footprint. Therefore, the procedures and access not only to European, but also to combined financing, including from countries outside the European Union, must be facilitated." This was announced by the Minister of Environment and Water, Rositsa Karamfilova, in the first part of an informal meeting of EU environment ministers, which is being held today and tomorrow in Stockholm.
According to Minister Karamfilova, new supply chains of raw materials and energy sources are also needed in order to increase competition and ensure business conditions. The stimulation of innovation in the development of "green" technologies, their testing and mass application in industry should also be improved. "We need to move towards greater flexibility regarding the state aid regime. It is important to take into account the huge difference in the capabilities of the member states," she emphasized. Innovation in electricity infrastructure is a key element and the role of low-carbon hydrogen in meeting climate and energy goals must be considered.
It is key to ensure legal predictability and certainty for a period of at least 10 years. Only in this way can the necessary investments and changes in production be planned and carried out. This will also reduce the administrative burden resulting from the constant change of the regulatory framework. "Governments and the EU must also work for more effective legislation - it is important to develop the legal framework and promote investments in terms of the capture, storage and use of carbon at the EU level," said Minister Karamfilova.
The second part of the meeting continues today with the topic of European climate policies.
Among the challenges for the Bulgarian industry is that the cumulative effect makes keeping productions in our country and investing in them less attractive. On the other hand, high energy prices and quotas are a key incentive to reduce industrial consumption and invest in the clean energy transition. "Our country supports taking quick actions at the European level to accelerate the introduction of innovations and new technologies for a more sustainable economy and competitiveness of all regions in the EU, especially the border regions," Minister Karamfilova explained.