MIG and ESA organize information days for Bulgarian companies and scientific organizations about the possibilities for funding under the space program
For the first time in our country, the position "Industrial Coordinator of ESA for Bulgaria" will be announced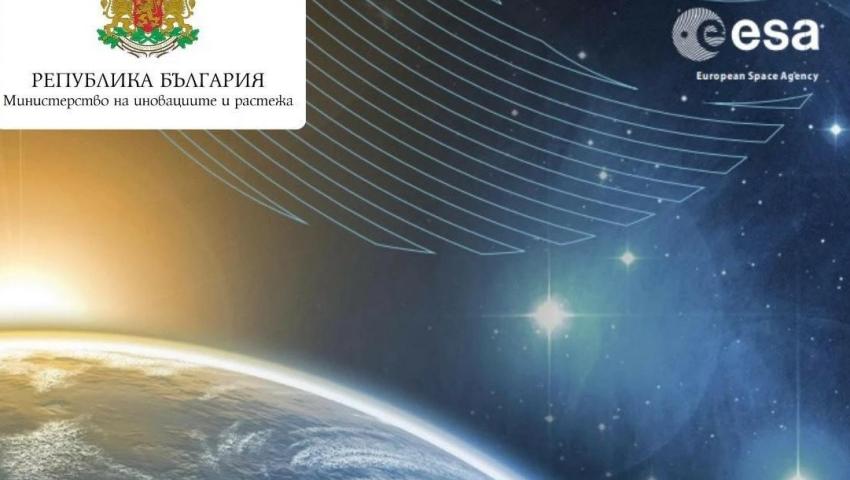 On April 3 and 4, 2023, the Ministry of Innovation and Growth (MIG) and the European Space Agency (ESA) are organizing an Information Session for Bulgarian companies and scientific organizations regarding funding opportunities under the Ninth Tender Procedure of the Agency for Bulgaria.
The event will include free training courses to help potential participants in the ESA procedure - Bulgarian companies and academic organizations, as well as presenting successful practices from already implemented projects financed under the Plan for a European Cooperating Country (PECC).
Training courses include:
- introduction and review of the PEKD program;
- admissible parameters for participation in the Ninth tender procedure;
- guidelines for submitting a successful project application and other useful information for Bulgarian business and scientific organizations.
The training also includes a module "European Cooperation for Space Standardization", which will introduce participants to all the principles and standards of the Cooperation such as management, engineering, product assurance and sustainability in space technology.
Within the framework of the free course, the participants will also get acquainted with useful information for the development of space projects.
During the event in Sofia Tech Park, information will be presented by ESA and about the opportunities for Bulgarian citizens to apply for the position "Industrial Coordinator of ESA for Bulgaria".