The automotive industry in our country has a turnover of 4.3 billion euros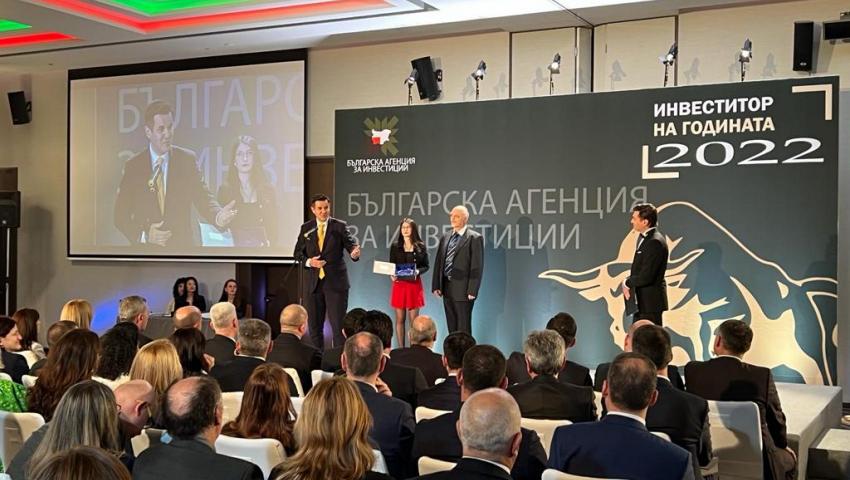 The automotive industry in our country reports a turnover of 4.3 billion euros, providing 11% of the country's Gross Domestic Product. This was announced by the Minister of Economy and Industry Nikola Stoyanov during the official ceremony of presenting the "Investor of the Year" awards. According to him, over 300 companies operated in the automotive sector last year, providing nearly 67,000 jobs.
Minister Stoyanov presented the award in the category "Investment in business expansion" to "Vitte Automotive Bulgaria" EOOD. The company is among the technological leaders in the field of mechatronic locking systems. Their products are used by many of the leading car manufacturers.
"In days of political crisis and a number of challenges facing our economy, we must realize how important it is to create and maintain a good investment climate in Bulgaria," commented Nikola Stoyanov. He emphasized that the main priority for the Ministry of Economy and Industry is the improvement of the business environment in our country, and all priorities in this area are worked in coordination with the Ministry of Innovation and Growth.
The Minister of Economy also pointed to several individual examples that show that Bulgaria continues to be among the most attractive investment destinations in the region, and that against the background of so many global challenges.
The President of the Republic of Bulgaria Rumen Radev, the Deputy Prime Minister for Social Policies and Minister of Labor and Social Policy Lazar Lazarov, ministers, deputy ministers, representatives of the management of the Bulgarian Investment Agency, etc. participated in the event.
The Bulgarian Investment Agency organizes the official Investor of the Year awards for the 17th year in a row. During the event, the most significant investment projects realized in 2022 are distinguished. The awards are given to companies that have taken a significant step in their development through sustainable and efficient investments, created new jobs and committed to the implementation of high technologies.