Rosen Hristov: It is expected that it will not be easy to renegotiate the PVU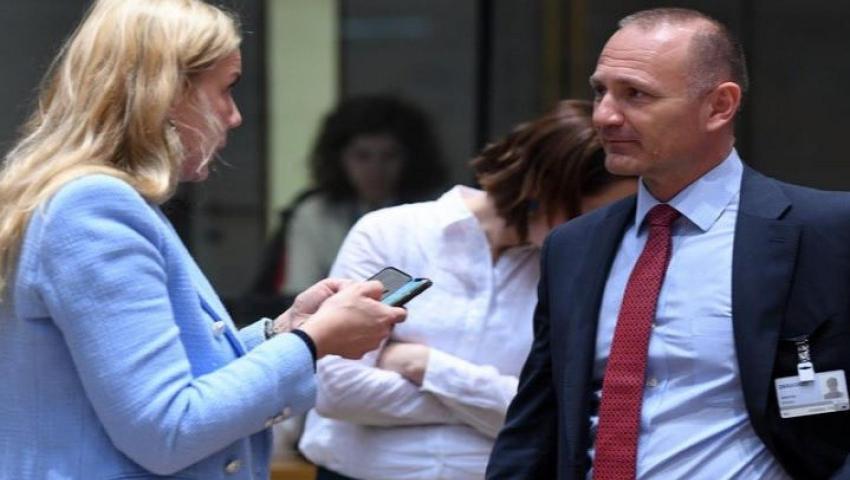 "As expected, we met with a strong view that it will not be easy to renegotiate the Recovery and Sustainability Plan. The most important reason is the decisiveness with which the previous regular government signed the document without doing the necessary analyzes and accepting commitments that are enforceable." This was stated by the Minister of Energy Rosen Hristov to the media in Brussels, after a meeting of the EU Energy Council.
"Most of the arguments we are making now that we can't meet those targets were there then, so it's difficult now to convince the Commission why we want change once the plan has been signed off by a regular government." What was liked was our concept to integrate the PES projects, the new RepowerEU program and the territorial plans into the common goal of a green transition. Of course, specific implementations and measures are requested," added Hristov. According to him, the next meeting is scheduled in 3 weeks, at which clear steps will be indicated.
The second topic that Minister Hristov commented on was the expensive price of gas pumped into Chiren.
"Last week, President Rumen Radev raised the topic at a high-level meeting, and now I continued it at the ministerial level and European directorates. We are waiting for feedback on whether there is an option for an integrated approach with other countries," said Minister Hristov.
He pointed out that together with the other ministers, they also commented on the continuation of measures to reduce gas consumption.
"We supported the approach, but pointed out that we should focus on diversifying supplies, because there is no way to reduce consumption indefinitely, and this was accepted with understanding," added Hristov.