Visa and Bulgarian banks support digitization of SMEs
Visa program "Bulgaria Pays Digitally" is stimulating the accelerated development of the network for accepting digital payments and the digitization of the Bulgarian economy as a whole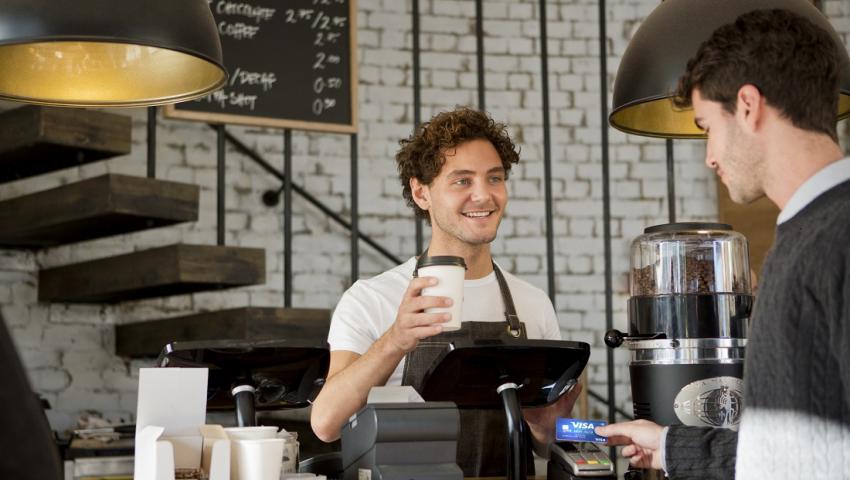 Visa, in partnership with Bulgarian banks, government institutions and non-governmental organizations, has been implementing the "Bulgaria Pays Digitally" program since mid-December 2022, the aim of which is to help small and medium-sized businesses accept digital payments. SMEs that have not benefited from contactless payments in the last year can introduce them at a preferential fee of less than or equal to 1% of the transaction value, a free SIM card (for POS terminals that need one) and 20 % discount on the price of the device when it is purchased within the first 12 months.
Through "Bulgaria Pays Digitally" is stimulated the accelerated development of the network for accepting digital payments and the digitization of the Bulgarian economy as a whole. International research shows that in result of digitization the share of the shadow economy decreases. According to survey by the consulting company A.T. Kearney, an increase in digital payments at a given country by 10% causes the share of the shadow economy to shrink by 4%. [1]
Since the beginning of the pandemic, Visa has taken various initiatives on a global scale, with a commitment in Europe to support 8 million small and micro-enterprises to offer card transactions and gain greater access to the digital economy. As part of this ongoing commitment, Visa has helped digitize 24.8 million small and medium-sized businesses globally, or 50% of its multi-year 2020 goal of digitizing 50 million small and medium-sized businesses.
Small and medium-sized enterprises make up for more than 90% of global business and provide 50% to 60% of global employment. Visa recognized their critical importance to the economy and the risks they face, so it has focused many of its resources on them.
"Consumers would like to be able to pay electronically in more and more places, and these expectations have evolved significantly during the pandemic. Therefore, initiatives that help small, medium and micro-enterprises to become part of the digital economy are now even more important. That is why, together with Visa, the banks offer preferential conditions to Bulgarian SMEs for one year," said Krasimira Raycheva, Country Manager of Visa for Bulgaria.
The "Bulgaria Pays Digitally" program provides support in three areas, which are of crucial importance for the economic recovery of Bulgaria:
· Enabling small businesses to take advantage of digital payments: Covid-19 has accelerated the need for small business owners to offer consumers a secure and convenient way to pay. Visa is working with a number of partners to increase the number of places where consumers can pay by card or mobile, and will help all businesses, who want to grow through digital commerce.
· Encouraging consumers to support small businesses: Studies show that consumers value their local and independent businesses and would like to support them whenever possible.
· Enabling small and medium-sized businesses to build an online presence: Every second consumer is shopping online more than before the pandemic. For time-strapped small businesses, launching an online business can be an expensive and daunting process. That's why Visa is working with partners to enable small businesses to quickly build a digital presence by providing the tools, resources and advice they need.
[1] A.T.Kearney, Digital Payments and the Global Informal Economy, 2018