The Fund of Funds provides up to over EUR 3.5 million in equity financing for start-up companies
FoF has five risk financing funds that have money to support businesses already this year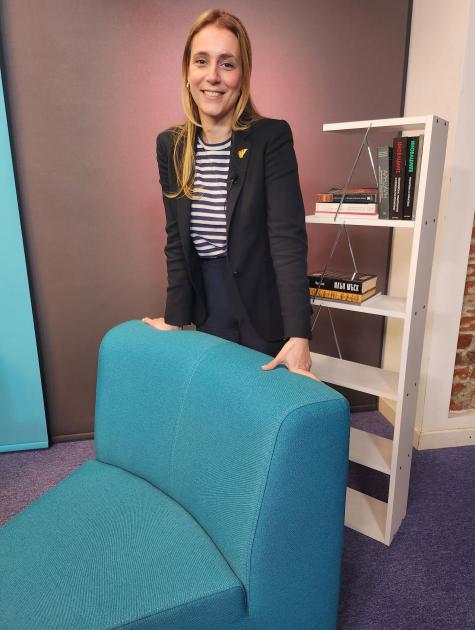 "From 15,000 euros to over 3.5 million euros in equity financing, Bulgarian micro-, small and medium-sized companies can receive to support their development." This was said by the expert in the Fund of Funds (FoF), Konstantina Voynova, quoted by the Ministry of Innovation and Growth. The funds are provided by equity and quasi-equity investment funds in return for participation in the company's capital.
"The amount of support depends on the stage in which the enterprises are. Start-ups, for example, can receive from 15,000 to 50,000 euros for acceleration, i.e. to develop quickly. Up to 1 million euros is planned for early-stage companies, and over 3.5 million euros for those in the growth stage. The total budget of equity financing, which is part of the package of financial instruments under the "Competitiveness and Innovations in Enterprises" Program, is nearly 245 million euros, Voinova also pointed out.
According to her, it is more suitable for companies that develop innovative products and services and need to invest more resources in them. "Income from such investments comes later, but banks, for example, cannot wait and demand the return of loans in regular installments. Equity instruments allow entrepreneurs to get money to develop the innovation by providing the fund-manager with a relatively small percentage of ownership," explained the FoF expert. She emphasized that the added value comes from the huge strategic support from fund managers from the Fund of Funds system - with contacts, mentoring, markets, training, etc. "Even when they have provided an ownership stake, entrepreneurs continue to make the decisions themselves. The fund-managers guide them, advise and support the successful completion of the project in the direction of growth", Voinova added and emphasized that the fund-managers do not interfere in the work or management of the companies.
There are five venture capital investment funds created by FoF, and they will provide financing until the end of 2023. Innovation Capital and Vitosha Venture Partners manage the accelerator programs for entrepreneurs. New Vision 3 and Morningside Hill provide support to companies that have already developed a product or service and need to continue developing. For companies in the growth stage, mezzanine or the hybrid form of financing through "Silverline Partners" are most suitable.
Over the past two years, the Fund has supported more than 215 companies with risk financing worth nearly BGN 200 million. It was provided under the OP "Innovations and Competitiveness" 2014-2020, co-financed by the European Regional Development Fund. For the current operating period, the Euro funds will now be provided in the form of a combination of grant funding, but also financial instruments for debt and equity financing.