Rosen Hristov: European technologies in nuclear energy guarantee security and independence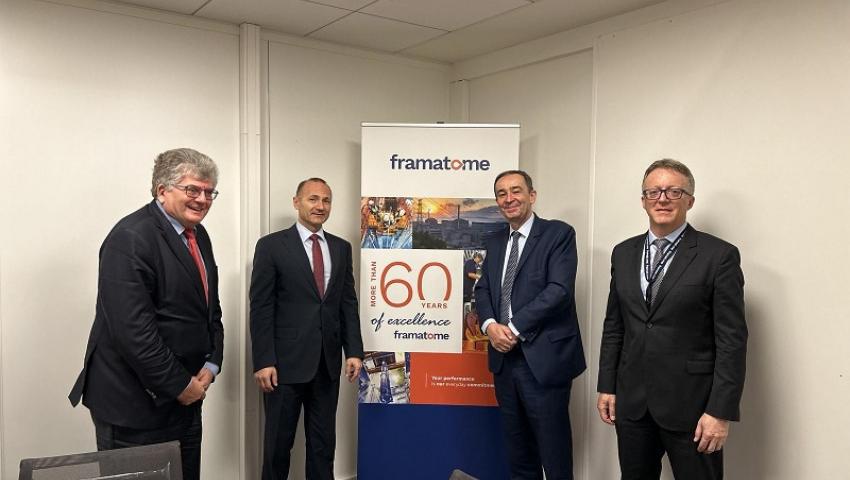 The Minister of Energy Rosen Hristov and Deputy Minister Elenko Bozhkov held meetings with the management of the two French energy companies - Framatom and EDF in Paris. The main topic of the talks was cooperation in the field of nuclear energy, the press service of the Ministry of Energy announced.
"The dialogue is much more effective when we have support at the highest level in the person of our presidents - Rumen Radev and Emmanuel Macron," said Minister Hristov.
In the context of the agreement signed at the end of last year between Framatom and Kozloduy NPP for the supply of fresh nuclear fuel, the executive director of the French company, Bernard Fontana, thanked Minister Hristov for the cooperation.
Basic details related to the conditions of delivery of fresh nuclear fuel were discussed, as well as the need for full transparency and awareness of the public on all issues related to the safe and secure operation of our nuclear power plant. According to Fontana, Framatom is a company with more than 60 years of experience in the field of production and supply of fresh nuclear fuel and strives for a complete closure of the production cycle - from raw materials to production of all components entirely on European territory, thus ensuring safety and independence of supply. "Security is possible only by diversifying supplies, so Bulgaria, like the Czech model, will have at least two suppliers of fresh nuclear fuel. In this way, we meet not only the European requirements, but also follow the best business and commercial practices", stated Minister Hristov for his part.
During the meeting with the management of the energy company EDF, the possibilities for cooperation in the development of nuclear energy in Bulgaria were discussed. With its more than 50 nuclear power plants in France, EDF is an outstanding center of competence. According to the executive director Xavier Jursa, the company has built a system for exchanging experience and developing nuclear competences. In this regard, specific steps for cooperation with Bulgaria were identified, including mutual visits of experts.