The world's leading cyber security expert Prof. David Bassin revealed the insecurity of card payments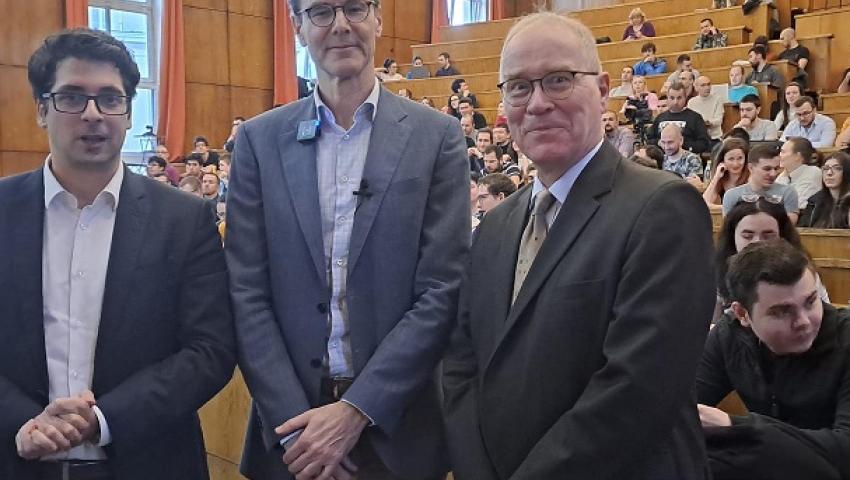 The world's leading cyber security expert Prof. David Bassin revealed the insecurity of card payments to students and specialists at Sofia University "St. Kliment Ohridski" on Friday. He was a guest speaker as part of the technology lecture series organized by the newly established Institute of Technology, Computing and Artificial Intelligence - INSAIT with a focus on trends in AI & Computing on Friday. The lecture was on "Robbing the Bank with Automated Reasoning." Bassin revealed how insecure the technology currently used by card providers is because they use 100% unprotected security protocols.
World-renowned cybersecurity expert Prof. David Bassin (ETH Zurich) demonstrated the enormous power of automated reasoning to detect critical breaches in payment systems used by over 9 billion cards, including MasterCard and VISA. Together with MasterCard, he is now working on creating the credit card of the future. Map providers are working to improve the systems, as are a number of companies in the field, including Basin's innovative company Anapaya Systems. However, hackers are also at work, so it is very important to quickly find new technological solutions that will protect users. There is no better technology than a good theory. Any technology must be based on a well-developed theory and methodology, Prof. Bassin is emphatic.
David Bassin is one of the world's leading experts in information and cyber security. He is a professor at ETH Zurich, founder of the Zurich Center for Information Security, and a fellow of ACM and IEEE. He co-founded Anapaya Systems, building a secure and reliable next-generation internet with formal guarantees, currently adopted by various Swiss banks and increasingly used globally. Prof. Bassin is also an advisor to the Swiss Ministry of Defense and the Office for Data Protection, as well as to numerous IT companies.
The event was also attended by the Deputy Prime Minister for European Funds Management, Atanas Pekanov.