Rosen Hristov: In order to have security in energy supplies, it is necessary to work at the regional level
The Minister of Energy was a speaker at the P-TECC forum in Zagreb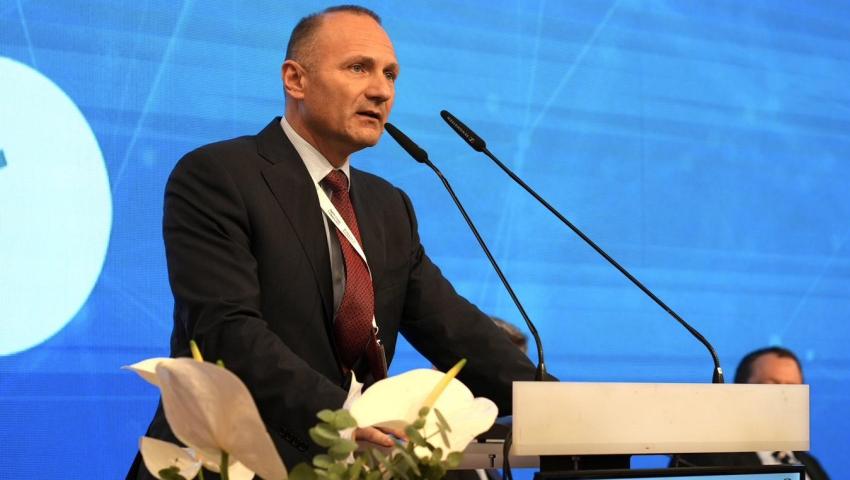 "Bulgaria is fully diversifying its natural gas supplies. The last one year has shown that the supply problem is not due to a shortage of gas, but due to a shortage of infrastructure. Historically, most gas facilities were designed for east-west transmission. In the last year we had to find another way of delivery". This was stated by the Minister of Energy, Rosen Hristov, who was a speaker in the "Security of Energy Supply" panel at the P-TECC forum, which is being held in Zagreb. He talked about Bulgaria's investment in terminals in Greece, as well as the historic agreement with Turkey to use their gas infrastructure.
In his words, all this provides our country not only with the opportunity to receive liquefied natural gas from global producers, but also to support the transmission to the countries of the region. In this regard, Minister Hristov announced that in the coming months, tenders will be held for long-term contracts for the supply of LNG based on the already secured infrastructure. "I believe that in order to have security in energy supplies, it is necessary to work at the regional level, not only at the national level," Hristov stressed.
In addition, he spoke about the initiative to study the gas market among the countries of South-Eastern and Central Europe, which will enable the identification of the necessary quantities for each country and the possibilities of transmission. The goal is to use this information to assess where to increase transit capacity and where to invest in additional infrastructure. According to him, this understanding of cooperation is also implemented in the vision of the ministry for the development of the electricity sector, since Bulgaria is the main exporter of electricity for the region. "Many countries rely on our electricity and we must be responsible," added Minister Hristov. According to him, this is one of the reasons why Bulgaria will continue to develop nuclear energy in the future. "For me, nuclear energy and renewable energy sources are complementary, not competing technologies," the minister said categorically.
The P-TECC initiative unites 22 European countries and the USA. US Energy Secretary Jennifer Granholm, representatives of the European Commission and energy ministers from Central and Eastern Europe are participating in the Zagreb forum.