Rosen Hristov: Achieving complete decarbonization and energy security is impossible without nuclear energy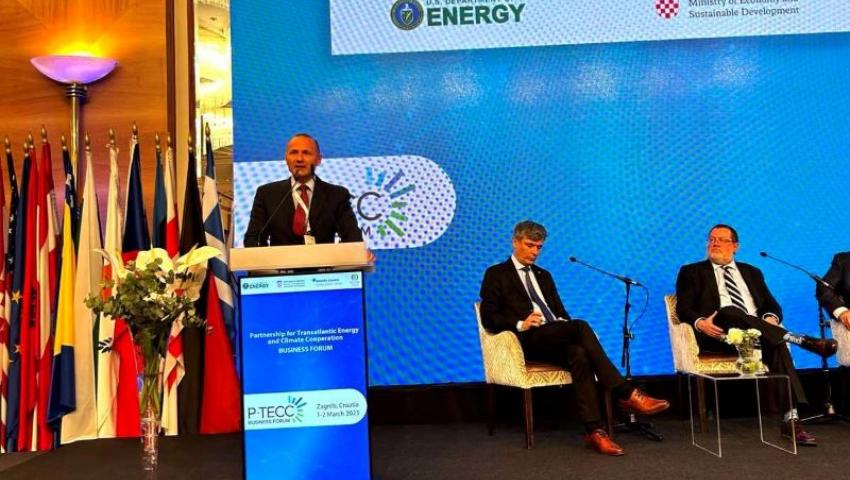 "Simultaneous achievement of full decarbonization and energy security is impossible without nuclear energy." This was stated by the Minister of Energy, Rosen Hristov, at the "Partnership for Transatlantic Energy and Climate Cooperation" (P-TECC) forum, which is part of the Three Seas initiative. Minister Hristov continued that our country has successfully and safely operated nuclear power for more than 40 years.
"We intend to develop nuclear energy in the future as well. This is embedded in our vision for the development of the electricity sector for the next 30 years. Our decision is based on thorough analyzes and forecasts of consumption, taking into account the goals of decarbonization and the preservation of the country's energy and national security, as well as ensuring the lowest possible price of electricity," Minister Hristov explained. According to him, the security of supply of energy sources is based on diversification.
"Betting on one supplier always entails risks - if not geopolitically, then technically," Hristov emphasized. He also announced yesterday's decision in Stockholm to strengthen cooperation in the field of nuclear energy.
We remind you that the Bulgarian minister supported France's initiative for more active European cooperation in the field of nuclear energy. In this way, Bulgaria became part of the eleven countries that will interact in the development of nuclear energy, including innovative technologies and scientific research in the field. "With its experience and expertise in nuclear energy, Bulgaria is a valuable and desirable partner. It is indicative of this that our accession to these countries was one of the topics of conversation between Presidents Radev and Macron," said Hristov.
Together with Bulgaria, France, Finland, Croatia, the Czech Republic, Hungary, the Netherlands, Poland, Romania, Slovakia and Slovenia participate in the initiative.