The Ministry of Energy : A working program to compensate businesses for high gas prices must be approved by the EC
Ministry and business discuss compensatory program for gas in "Chiren"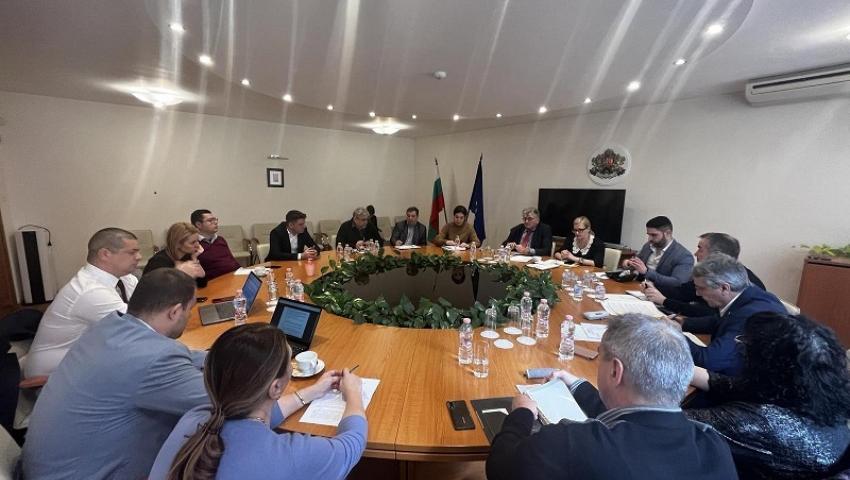 The Ministry of Energy held the first meeting of the expert working group with the participation of business, which will jointly prepare a mechanism for compensating end users of natural gas. A week ago, a meeting was held in the department on the topic of the Minister of Energy Rosen Hristov with representatives of the Association of Traders and Producers of Natural Gas and Hydrogen (ATPNGH). It was mainly discussed the high price of the natural gas pumped into the "Chiren" storage, which is now produced at lower prices. In today's meeting with the participation of the Deputy Ministers of Energy, Elenko Bozhkov and Iva Petrova, this problem was highlighted again. Representatives of ATPNGH and "Bulgargaz" took part.
"Gas in Chiren is expensive and inefficient because the storage was filled at high natural gas prices, and subsequently the price dropped, including due to the warm weather. Everyone suffers losses, so we have to find a common solution, but without jeopardizing the expenditure part of the budget", emphasized Deputy Minister Bozhkov. In the process of searching for a solution, it is good to include EWRC as a regulatory body, in order to agree on future compensations in the most transparent legal order.
Deputy Minister Petrova emphasizes that it is first necessary to decide on what basis the compensations will be made - according to the Emergency Action Plan to guarantee the security of natural gas supplies to Bulgaria or according to EU Regulation 1369 of August 5 2022 for coordinated measures to reduce gas demand.
The managers of the gas companies pointed out that an urgent search for a way out of the situation is needed. Those present were adamant that this pricing made it difficult for both public and private companies, and harmed end users. "We have a time and liquidity problem. By April, the question must be resolved financially and technologically, taking into account the price of injection and extraction. In other countries, compensatory mechanisms have been ready for a long time," said the ATPNGH.
Measures to achieve an acceptable and workable compensation program must be approved by the European Commission, it was emphasized at the meeting. The companies will propose in writing to the ministry their options at what prices and ways to make the compensation, to be discussed again in the next urgent talks.