Bulgaria supports companies with a seal of quality from the EC with nearly BGN 240 million
The first procedure for supporting high-tech companies with the Seal of Excellence will be through the Recovery and Sustainability Plan with a budget of BGN 118 million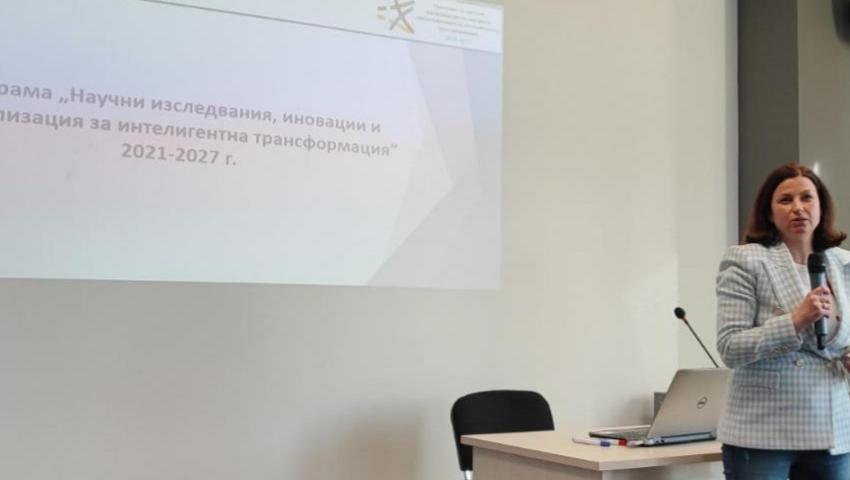 Bulgaria will support with nearly BGN 240 million companies that have received the "Seal of Excellence" from the European Commission. "The quality mark is given to projects that applied for and did not receive funding under the Horizon 2020 and Horizon Europe programs. At the same time, the ideas and developments are of sufficient quality and have the potential to develop new products and services with high added value for the country's economy. Therefore, they will receive funds from the National Recovery and Sustainability Plan (NRSP) and from the new Program "Research, Innovation and Digitization for Smart Transformation" (PRIDST). This was told by the head of the PRIDST sector in the General Directorate "European Funds for Competitiveness" (GD EFC) at the Ministry of Innovation and Growth Laura Yosifova. She took part in an information day about the possibilities of the new European Investment Council, which was held in Sofia Tech Park on 16.02.2023 and gathered over 100 participants.
Yosifova noted that the first procedure for supporting high-tech companies with the "Seal of Excellence" will be through the Recovery and Sustainability Plan. Its budget is BGN 118 million, and the application is expected to be opened in the coming weeks. The evaluation of the project proposals will be accelerated because they have already passed one in the EC. In 2024, other similar measures will be launched through the Program for Scientific Research, Innovation and Digitalization. They will be worth about BGN 120 million.
"Under PRIDST, additional funding will be provided to create a national network of 12 digital innovation hubs. Four of them received partial funding from the Digital Europe program and the remaining eight from the Seal of Excellence. It is expected that the procedures for their construction will be published for public discussion in March," Lora Yosifova pointed out. Each of the hubs will specialize in the priority sectors for the respective regions. In support of her words, she pointed out that "Plovdiv, for example, will be an agro hub that will support the innovative development of farms, agricultural producers and agriculture-related companies. There will also be those who will help companies from the "Construction" sector, as well as for the improvement of cyber security in companies". Although they are regionally focused, the units will be able to provide support to companies from all over the country, as well as to all European companies that seek their help.
The measure to build a national network of 12 digital and innovation hubs opens for applications next month. Its budget is BGN 140 million.
In the second half of the year, the other two measures under PRIDST - the voucher scheme for small and medium-sized enterprises for the implementation of scientific developments in business - will be open for applications. It has a budget of nearly BGN 50 million. The other procedure is for the development of Centers of Excellence and Centers of Competence, which has a budget of BGN 336 million.