10 things to happen in energy and ecology in 2023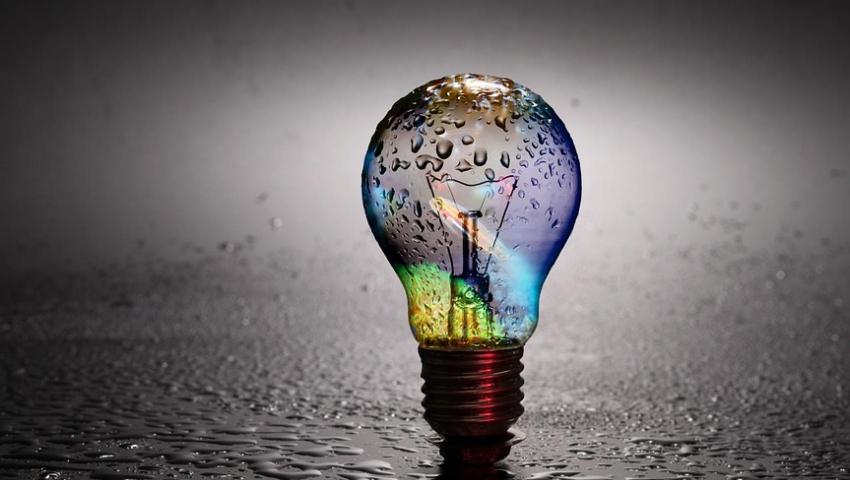 Raya Lecheva
1. The biggest challenge in 2023 will remain how to make the Green Transition so that we have enough energy for consumption in the country and enough for export. For the energy transition, it is important to get our energy mix right because the requirement to reduce emissions by 40% by 2030 is a source of much speculation. Unfortunately, gas is getting more and more expensive and has not been an option as a transitional fuel for a long time, and still incentives in the development of RES are only for industrial producers of energy from RES without a clear and targeted policy for end users. It remains to be seen.
2. Plans for a Just Energy Transition are a stumbling block. Due to the lack of clear goals and policies, we cannot get about 1.2 billion euros for the most affected coal regions. As soon as they were released for public consultation in August, they generated a wave of public discontent. Their most important task is to solve the demographic problem in the region, preserve jobs, create new ones for a fair transition in Stara Zagora, Kyustendil and Pernik from coal to clean industries, agriculture and tourism.
The plans are a necessary condition for unlocking 1,178 million euros for Bulgaria, of which 505 million euros from the Multiannual Financial Framework and 673 million euros from the "Next Generation EU" instrument.
3. All experts are categorical that our path to the Green transition goes through energy efficiency and energy saving. They started already in 2022, but the opening of more procedures for renovating the homes will continue this year as well. For the first time, the opportunity for families to co-finance the energy renovation of their homes by themselves with 20%, long awaited by businesses, will also be tested. This will be the biggest test to start multiplying national and European renovation funds, because the calculations are that for the next 60 years we can renovate less than 3% of the building stock if we continue with a 100% grant. The concern is that there is a lack of a developed financial mechanism to facilitate households to find the financial resources they lack in order to have energy efficient homes. It is important to unblock remediation for single-family homes as well.
4. We come to the next big problem, to determine which families need comprehensive support and which need only some minimal incentive, we need to have a clear definition of energy poverty. It will solve the issue of millions of funds distributed to all equally regardless of ability and needs. It is certainly an option to have a more correct distribution of the relatively limited resource at our disposal. The issue is that there is a definition of energy poverty, but the institutions cannot agree on who should administer over 2 million energy-poor people in the country, because both definitions of the experts show that in Bulgaria the number of energy-poor households is extremely large. The Ministry of Energy promised to have a definition of energy poverty by the end of 2022, we expect to see the political decisions as early as the beginning of 2023.
5. The recovery plan is a small test. In 2022, we received the first tranche of €2 billion to restore the economy under the cash-for-reforms scheme, but implementation will be the biggest test. The fact is that end users and small businesses still don't see how they can tap into these opportunities, is there a lack of clear messaging and communication? The measure for solar collectors and photovoltaic panels by citizens is already under public discussion, but there is great skepticism as to how renewables can replace warm wood-burning stoves.
6. In ecology, there are a lot of problems because the opportunities that nature gives us are not used effectively. In 2022, two global environmental events took place. One is COP27 in Egypt, where countries were expected to present updated plans to reduce emissions and a more serious bid to fight climate change. The parties agreed to form a fund for vulnerable countries, but in the future, one of the big steps is more serious commitments to stop deforestation. The other event is COP15, which environmentalists call a historic commitment to reduce biodiversity loss by 30% by 2030. The agreement requires countries to make plans to restore biodiversity and properly assess the ecosystem services that nature gives us.
7. If we return to the country, we will see that here our policy for the protection of biological diversity is very weak. Even our only project under the Recovery Plan directly related to nature conservation is still boxing somewhere in the administration. We do not have a single authority to manage Natura 2000 protected areas. In fact, the problem is that because of the lack of control environmental standards are largely not respected, and this is directly related to the protection of forests, soils, water and air.
8. Bulgaria is a country with relatively rich natural resources, but it is a fact that drinking water is decreasing and underground sources are an unused resource. We need to start managing water in an efficient way, and just as today we are talking about energy prices, next year we will be talking about the price of water, which is still kept low, but also not managed effectively.
9. We expect a real assessment of the possibility of introducing a deposit system in Bulgaria to be made this year. The business does not want a formal evaluation, but the real possibilities for this to happen in our country. Why? We see the biggest waste, the resource of plastic waste, being thrown everywhere indiscriminately and the dustbins continue to fill up with plastic waste as well. Properly separating plastic packaging from the rest is the first step towards dealing with the chaos of waste management. Here, the household waste fee according to the amount is still a chimera and a pilot project in some municipalities, and in Sofia only in one district, Nadezhda. This step has been delayed for more than 10 years, we do not expect 2023 to be decisive in this direction, but at least the foundations can be laid. A matter of political decisions. But it will unlock important solutions for all types of waste. It is also urgent to separate food waste from the general waste stream. We expect to see a political sign in this direction as well.
10. One of the main indicators of the environment is the air, which we continue to pollute with cars, burning wood and coal, and industrial pollution. It is important how each municipality deals with this important challenge and that clean air plans are not just pro forma. Here we will also include the private case of Sofia, because it is like a barometer and an indicator of the processes in the country. The dirtiest city and because of the unfavorable geographical position to be in a hollow, but even here it is extremely difficult to accept restrictions on the movement of dirty cars and the burning of wood in homes. The Low Emission Zones Ordinance never started in 2022 and was postponed to 2023. But without a clear information campaign among the people, it may remain a misunderstood and ineffective measure. Elections are coming up in Sofia and it is already clear that the current mayor will not participate in the race. A new era in history is coming for Sofia, and it is very important what path she will take. The test for this will be to some extent the launch of the low emission zone for cars.
These are just a few important policies and reforms that may not be popular, but are crucial to changing the way we manage the energy and environmental sectors going forward. This is not an exhaustive and complete list, but it is an attempt to put some important topics once again, because the energy and ecological transition will define life for decades and even a century to come.