MIG: In a few weeks, we will announce the application platform for the startup visa
All foreigners from outside the EU who want to start innovative businesses in our country can apply for a Startup visa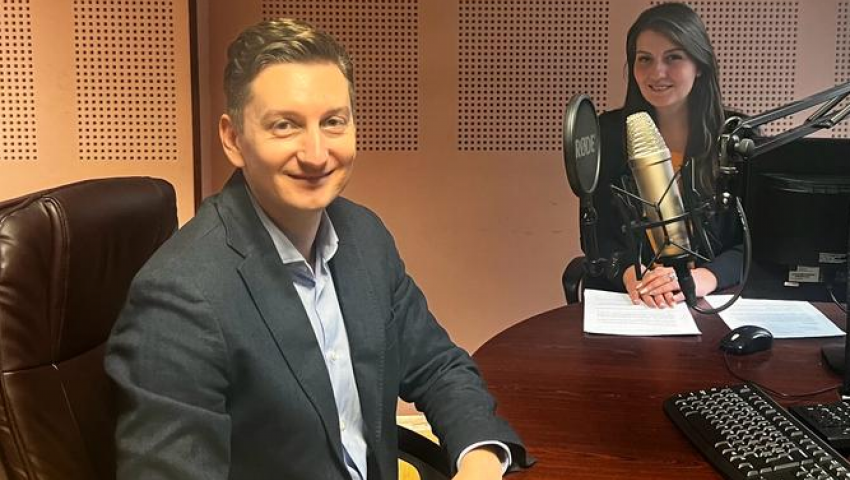 In a few weeks, the Ministry of Innovation and Growth will announce the platform through which applications for the issuance of a startup visa will be made, the Ministry of Innovation and Growth announced, quoting Ivan Vassilev, director of "Policies and Strategies" of the Bulgarian startup association BESCO, to "Focus" .
"The Bulgarian start-up visa is already a fact and foreign entrepreneurs from countries outside the European Union, following the procedure for its issuance, can come to Bulgaria and found their companies here and develop them," said Ivan Vassilev.
For this purpose, MIG developed an ordinance that was adopted by the Council of Ministers on October 7 of this year. It envisages that the start-up visa is a certificate that allows foreign citizens (outside the European Union) to start innovative businesses using high technologies and developing research and development activities. The certificate is not a type of visa for residence in Bulgaria, but only one of the documents required to issue a residence permit in the country to foreigners who want to develop an innovative and/or high-tech business in Bulgaria.
"All foreign entrepreneurs, citizens of countries outside the European Union, can apply for a startup visa and receive their certificate, which is issued by the Minister of Innovation and Growth," Vassilev also said. According to him, it is extremely important for the association that MIG has made the application easy, completely online in both languages - Bulgarian and English. On the website of the Ministry of Innovation and Growth, through the SUNI platform (National Investment Management System), a questionnaire will be filled in, in which the entrepreneur must note what his company is, idea, which markets he is targeting, whether he already has an investor, patents , customers, etc. After the submission of the application, it will be evaluated by an expert council, which will be convened by MIG depending on the project. It will include representatives of the state, the scientific community and business. The startup visa will be valid for 1 year from the date of issue. The application platform will launch much earlier than expected – almost 2 months before the given 6-month deadline. It is currently in a test period.
"In order to develop services and products with a high added value in our country, we need three things - access to talent, access to capital and ease of doing business," Vassilev is emphatic.
In support of Bulgarian entrepreneurs, with his appointment within a few weeks, the Minister of Innovation and Growth Alexander Pulev toured all regions of the country. During the mobile receptions, he and his team explained to business representatives the possibilities for applying under the procedures of the Recovery and Sustainability Plan and the European programs under the MIG for a total of over BGN 5 billion, which are about to be opened.
They were approved in record time. The Program "Competitiveness and Innovations in Enterprises" (PCIE) with a budget of BGN 3 billion was sent on August 16 and approved on October 3 and the Program "Scientific Research, Innovation and Digitalization for Intelligent Transformation" (PSRIDIT) with a budget of 2.14 BGN billion – sent on October 26 and approved on December 5. The first procedures under both programs are expected to start in early 2023.
Under the MIG Recovery Plan, there are two open procedures with over 10,000 submitted project proposals in total. The first is "Technological modernization" worth BGN 260 million with over 2,500 submitted projects for over BGN 1 billion. The second is for "ICT solutions and cyber security" worth BGN 30.6 million with nearly 7,700 submitted projects proposals for over BGN 146 million. A public discussion is currently underway on the procedure for "RES and batteries for local storage" worth BGN 200 million, which will end on January 12. The opening of the procedure for development activities and intellectual property worth BGN 120 million is about to begin. The public discussion on it ended on December 2. Companies that received the "Seal of Excellence" from the EC will apply for it, for which the funding in the previous program period did not reach.
Funds for Bulgarian business are available in "Fund Manager of Financial Instruments in Bulgaria" EAD (Fund of Funds), which during the next program period will have a resource of BGN 2 billion.