Gas negotiations with Turkey are progressing extremely quickly
The Minister of Energy met the leadership of Botaš on Saturday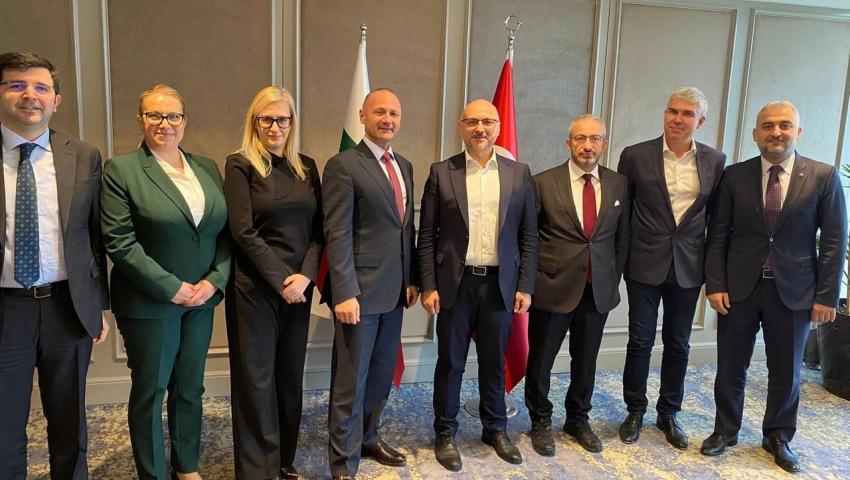 Negotiations on the supply, transit and purchase of gas with Turkey are progressing extremely quickly. This became clear from the meeting of the Minister of Energy Rosen Hristov with the management of the Turkish state energy company Botash, which took place on Saturday. The previous day, Minister Hristov spoke with his Turkish colleague Fatih Dönmez, at whose invitation he was the only foreign energy minister at the opening of the largest gas storage facility in Europe, located near Istanbul.
Next week, the main parameters of a long-term contract for terminal capacity in Turkey and one in the Botash transmission network are expected to be finalized. On the initiative of the Turkish side, the meeting was held at the Ritz Carlton, where the Bulgarian flag was raised as a sign of respect.
This is the second meeting held by the two countries after President Rumen Radev paid an official visit to Turkey on December 9. Among the topics of cooperation that he discussed with his Turkish counterpart, Recep Tayyip Erdogan, the main one was energy.
Minister Hristov was accompanied by the directors of Bulgargaz - Denitsa Zlateva, Bulgartransgaz - Vladimir Malinov, as well as the head of the political cabinet Lyubomira Gancheva.
After his visit to Turkey, Minister Hristov left for Bolgrad, Ukraine, where he will provide assistance to Bulgarians, who make up 70% of the city's population.