21 municipalities will receive BGN 610 million next year to improve air cleanliness
Procedures for over BGN 2 billion will be opened in 2023 under the Environment Program 2021-2027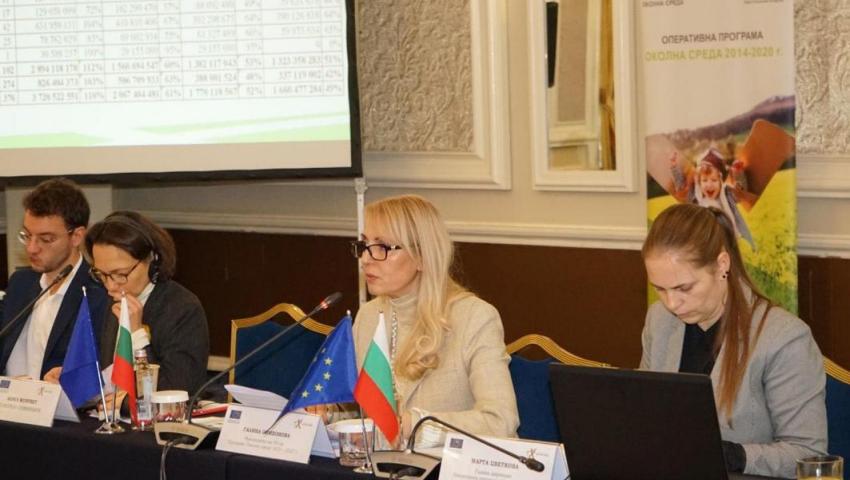 The Monitoring Committee of the "Environment" Program 2021-2027 approved an indicative annual work program for 2023 worth BGN 2 billion, within the first meeting held on December 2, 2022. This was announced by the Ministry of the Environment environment and waters.
The head of the 2021-2027 POS Management Authority, Galina Simeonova, presented the program approved by the EC with a budget of over BGN 3.5 billion. The funds will be directed to the improvement of water supply infrastructure, atmospheric air quality, waste management and biodiversity protection, as well as prevention and management of the risk of floods, landslides and forest fires. Simeonova emphasized that through each and every project, Bulgaria's greenest program will continue to contribute to the protection of the environment and create conditions for development and growth.
The members of the Monitoring Committee approved methodologies and criteria for evaluating project proposals under the first direct grant procedures under the new program, which will be announced at the beginning of next year: "For cleaner air!" under Priority 5 " Air" and "Implementation of m. 4 of the National Framework for Priority Actions (NRPA) under Priority 3 "Biological diversity".
Over BGN 610 million will be invested to improve air cleanliness in 21 municipalities* in which excessive levels of fine particulate matter (PM) were registered in the period 2017-2021. These are the municipalities of Asenovgrad, Blagoevgrad, Pernik, Stolichna municipality, Burgas, Veliko Tarnovo, Vidin, Vratsa, Gorna Oryahovitsa, Dimitrovgrad, Kardjali, Lovech, Montana, Nessebar, Pazardjik, Pleven, Plovdiv, Ruse, Smolyan, Haskovo and Shumen.
Air pollution with FFP is the cause of the premature death of over 10 thousand Bulgarian citizens in 2020, according to data from the European Environment Agency. The program will address domestic heating, which is a major source of air pollution during the cold months. More than 80 thousand Bulgarian households heating with wood and/or coal will be supported. They will receive new environmentally friendly and energy-efficient heating appliances free of charge, provided their old high-emission solid fuel stoves are handed in for recycling.
The procedure under Priority 3 provides support for the functional provision of the management bodies of protected areas from the Natura 2000 network. The implementation of the future project is directly linked to the approval of the amendments to the Law on Biological Diversity by the Bulgarian Parliament, which will structure these bodies. The funds are intended for the purchase of equipment, machinery, household inventory, motor vehicles, mobile and communication devices. This will ensure a smooth start to the Natura 2000 management approach without further delays of a purely technical or logistical nature.