Minister Hristov: The new approach in Bulgargaz tenders saved consumers BGN 200 million for November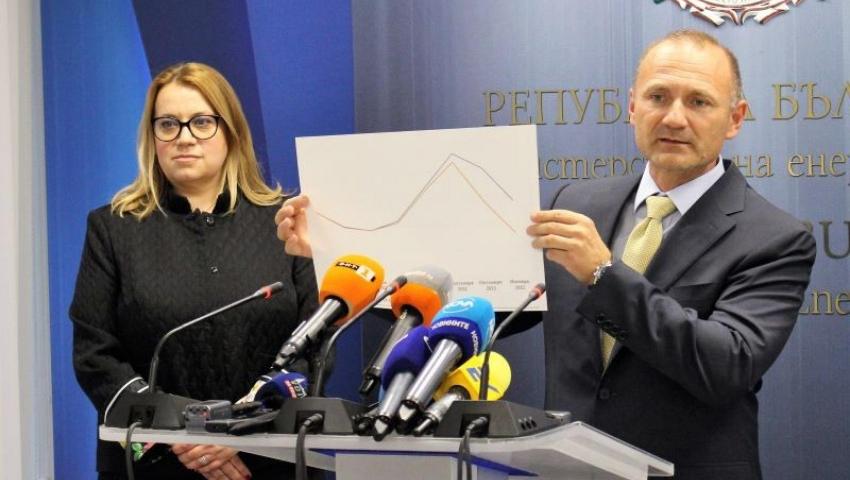 Bulgargaz has completely changed its approach to natural gas supply, and the results are there: in the tender procedures currently underway, prices are half as low as those reached in the negotiations led by the previous government. This allowed today "Bulgargaz" to update the price forecast for the month of November to BGN 130/MWh, which is a significant reduction compared to the previously announced - BGN 166/MWh. This was said by the Minister of Energy Rosen Hristov in a joint statement to the media together with the executive director of Bulgargaz EAD Denitsa Zlateva.
According to the Minister of Energy, the change in the negotiation approach has led to a saving of BGN 200 million for the month of November - the difference between the exchange prices at which the company was purchased during direct negotiations and the one reached during the auctions at the moment.
We managed to achieve competition between the participants, anonymity of the offers and ultimately – significantly better conditions for consumers, said Denitsa Zlateva. She illustrates the changed conditions with the costs of a household for a home of 110 sq. m. If in September they were BGN 700, in October – BGN 350, and in November it is expected to be BGN 230. According to Zlateva, at all auctions announced from Bulgargaz, companies from all continents participate, which guarantees a transparent competitive procedure and the achievement of the best possible conditions.