European Commissioner Maria Gabriel presents the New European Innovation Program today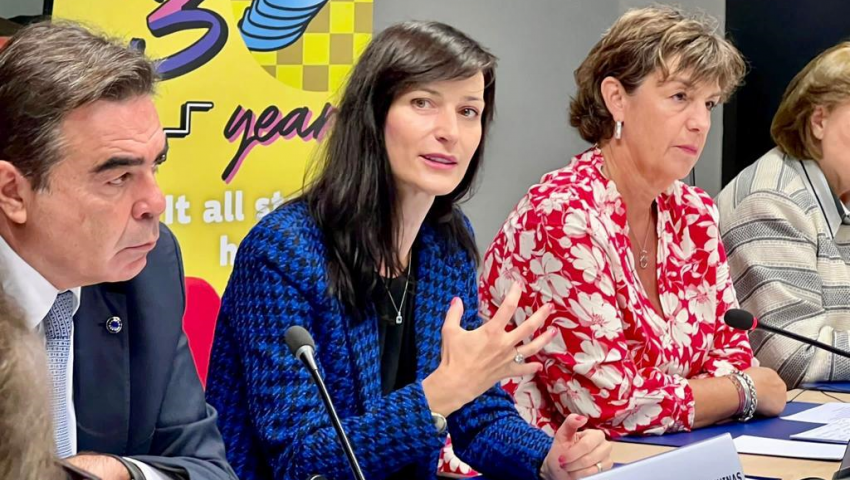 Bulgarian European Commissioner Maria Gabriel is presenting the "New European Innovation Program" in Sofia today, reports the Executive Agency for the Promotion of Small and Medium Enterprises (EAPSME).
The idea is of the Executive Agency and the platform "Bulgarian Innovation Forum", with the support of "Sofia Tech Park", bringing together dozens of innovators, investors, financial institutions, startup projects, representatives of business, science, politics and civil society.
The adoption of the New European Innovation Agenda is a turning point for science and innovation in Bulgaria and the region. It is aimed at connecting local ecosystems for innovation, creating new jobs and supporting start-ups to realize their full potential, the announcement said.
The event will be held in "Sofia Tech Park". The opening panel will be attended by the Commissioner for Innovation, Research, Culture, Education and Youth Maria Gabriel, the Head of the Department "Innovation Policy and Access to Finance" at the EC András Inotaj, the Director of the European Institute of Innovation and Technology Martin Kern, Keith Sequeira from the European Innovation Council, as well as Antoineta Krasteva, director of the General Directorate "Education, Youth, Sports and Culture" at the EC.
In order to present the Bulgarian vision, the Minister of Innovation and Growth Alexander Pulev, Prof. Sasho Penov, Minister of Education and Science, as well as representatives of business, academia, local government, non-governmental organizations, investment funds and associations have been invited to the forum.
In separate panels, participants will talk about connecting innovation ecosystems; talent engagement; improving existing policies; regulatory frameworks and access to finance. The Bulgarian Innovation Forum and the members of the Management Board of the organization Monika Stanisheva, President of the Board of Directors of Dir.bg, Milena Stoycheva, Executive Director of Junior Achievement (Junior Achievement Bulgaria), Kristina Eskenazi, Chairperson of the Biotechnology and Health Cluster, and Marianna Hamanova, executive director of "Cleantech" Bulgaria, will present various opportunities for Bulgarian entrepreneurs and start-up companies on how to make the most of the mechanisms of the "New European Innovation Program".