Yordanka Fandakova: "Bulgargaz" and "Sofia District Heating" provide a sufficient amount of gas for the capital's needs for 2023 as well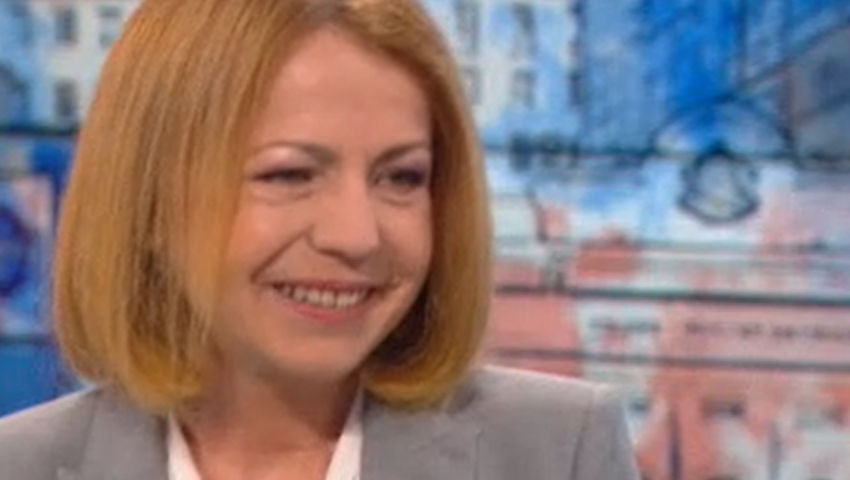 "There will be gas for the winter season. The most important thing is to guarantee heating in schools and kindergartens, I don't expect a problem. A contract has been signed between "Bulgargaz" and "District Heating ", which guarantees the availability of sufficient quantities of gas for 2023 as well ", the mayor of Sofia, Yordanka Fandakova, said in "The day begins with Georgi Ljubenov".
According to her, no reduction in street lighting is foreseen, as savings can only be made in the administrative buildings. Fandakova noted that inflation is officially over 18 percent.
"A new increase is not a solution, we must find a way to compensate for the high price of gas. District Heating will continue to accumulate debts, whether it will become state-owned is a matter of conversations, negotiations, accounts, it is important that it remains public property, not an option for privatization is being discussed," Yordanka Fandakova added. According to her, it is necessary to implement the plan for the modernization of the heating company.
Yordanka Fandakova explained that every year about 100 kilometers of riverbeds are cleaned and specified that prevention is very important. The mayor of Sofia denied that there was a lack of control over the repairs in the capital. "It doesn't correspond to the truth that whole paving stones are being cut," commented Fandakova in connection with the repair of the yellow paving stones on Tsar Osvoboditel Square. On Monday, the complete reconstruction of "Kukush" street will begin - replacement of sewage, water pipes, new lighting, she also said on BNT.
The mayor of Sofia congratulated the people of Sofia on the holiday of faith, hope and love and their mother Sofia and invited them to visit the cultural events on the occasion of the holiday, museums, Vrana Park, the zoo have free entrance.