Minister Shishkov: Changes in the ZUT will allow the illegal construction along the "Hemus" highway to be declared tolerable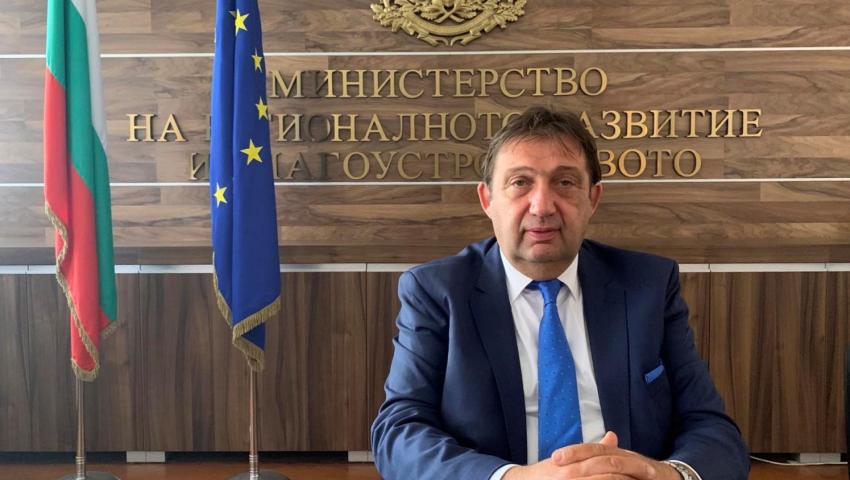 A construction permit for sections 4 and 5 of the Hemus highway cannot be issued due to the illegal construction found in them. This hypothesis also includes other infrastructure objects, such as dams for example. This was announced by the Minister of Regional Development and Public Works Arch. Ivan Shishkov in an interview with BNR. That is why changes have been proposed to the Law on Territorial Development (ZUT), through which, after they are adopted by the next National Assembly, constructions of the engineering infrastructure that comply with the norms will be able to be declared tolerable. This way, the built will not have to be destroyed, said the minister.
If what was found was not declared illegal, it means that we would be involved in covering up illegal actions. Solving the problem is not in making new ones, but through legal order and mechanism. If the illegal construction continued to be covered up, it means that the thinking and way of working would never be changed, Arch. Shishkov.
For each of the positions under the procedure for ensuring winter maintenance of the republican road network, there are from one to three candidates. The selection of contractors will be completed probably in 4-5 days and around September 20 the commission is expected to announce the decision. I hope there will be no appeal attempts, so that contracts can be concluded and the winter cleaning will be guaranteed, said Minister Shishkov.
The regional minister also explained another proposed change in the Law on Territorial Development, which stipulates that only buildings with up to three dwellings and cottage areas with fewer inhabitants have septic tanks. Sewerage will have to be built for all other buildings. This will prevent waterlogging of terrains and prevent the occurrence of landslides.
Minister Shishkov emphasized the continuity regarding this text proposed by the last regular government. However, according to him, it is illogical that the amendment of the ZUT was not made with regard to infrastructure objects. And he reminded that a change proposal for them was made by the previous caretaker government.
The state has done everything to complete the interconnector. We finished all the work while they finished the unfinished. It is only necessary to submit documents. Those for issuing act 15 are expected by tomorrow. If they meet their deadline and present act 15 by Friday, within a few days it will be possible to issue a use permit and act 16, Minister Shishkov said.