The dialogue between Azerbaijan and Bulgaria for deepening cooperation and additional gas supplies continues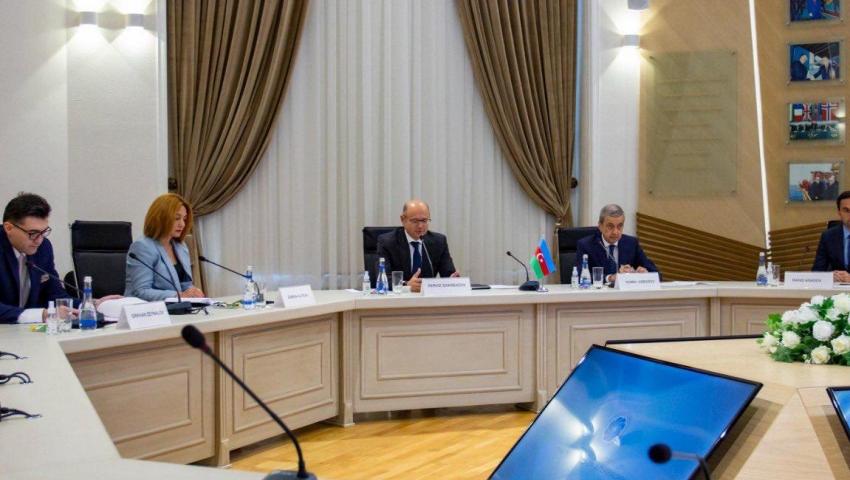 Possibilities for deepening cooperation and mutually beneficial partnership were discussed at a meeting between the Minister of Economy and Industry of the Republic of Bulgaria Nikola Stoyanov and Parviz Shahbazov, Minister of Energy of the Republic of Azerbaijan. The conversation was initiated by the Bulgarian side.
We remind you that on August 30, 2022, a telephone conversation was held between the Minister of Energy Rosen Hristov and Minister Shahbazov, during which the two discussed the degree of completion of the interconnector with Greece and the possibilities of Azerbaijan supplying gas through the new connection. Today's meeting was a continuation of the dialogue between the two countries in search of all opportunities for partnership.
Bulgaria is interested in increasing supplies from Azerbaijan after the completion of the Southern Gas Corridor, Minister Stoyanov stated. "We are aware that additional supplies through it will be possible in 2025 at the earliest, but our country must now lay the foundations for its true diversification," the Bulgarian minister emphasized. His Azerbaijani counterpart committed that our country is among the priority partners and that everything possible will be done to guarantee additional quantities in the long term. The two commented on the current situation and expectations for global gas demand and supply in the region.
Minister Stoyanov extended an invitation to Minister Parviz Shahbazov to visit Bulgaria next month to continue talks on new areas of mutual partnership.
Nikola Stoyanov is visiting Azerbaijan to participate in the fourth International Exhibition "ADEX-2022". The forum brings together manufacturers from various sectors related to the defense industry and is the largest such event in the region. About 180 exhibitors, as well as official government delegations from over 20 countries, take part in it. Minister Stoyanov heads a delegation that includes Bulgarian companies from the sector participating in the exhibition.