Ministry of Energy: The slots on the Greek island of Revitusa for the supply of natural gas have long been occupied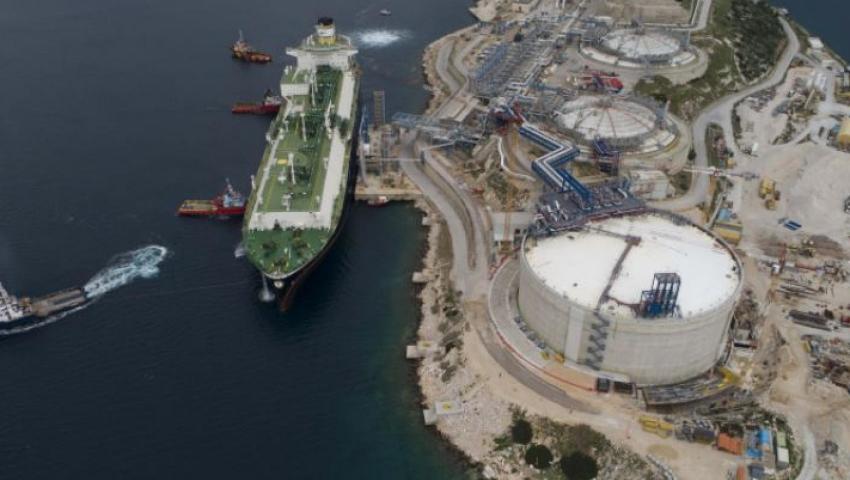 In relation to the claims of former Prime Minister Kiril Petkov that there were free slots in Greece, but the caretaker government did not use the opportunity, we emphasize that this does not correspond to the truth. This is stated in a message from the Ministry of Energy.
From there, they point out that if that was the case, it raises doubts as to why the regular government simply did not confirm them. Slot capacity in Greece has long been occupied by private companies that resell it, but at significantly higher prices. In this regard, Kiril Petkov's other statement is also strange, namely that he contacted the Greek Minister of Energy, who basically has no way of influencing the free slot market. The issue of slots not settled by the previous government is also visible from a letter of the former director of "Bulgargaz" to the Ministry of Energy dated 27.07.2022. It claims that slots for the specified quantities are not offered to Revitusa, and the capacity prices of the Kulata/Sidirokastro interconnector have reached four times the operator's initial value.
We remind you that earlier today former Prime Minister Kiril Petkov commented to bTV that he called the Energy Minister of Greece to ask what was going on and why we could not have more slots. I was surprised to learn that communication with the Greek government was very slow, said Petkov. I am not currently in the position of prime minister or ruler, but I am surprised that such good contracted ships were simply dropped instead of being bought for the Bulgarian winter, he stated.
Petkov is currently preparing his pre-election campaign, together with Asen Vasilev and other former MPs from "We continue the change".