ICGB and Bulgartransgaz will connect their gas transmission systems next week
Two ministers will make another tour of the gas interconnector between Greece and Bulgaria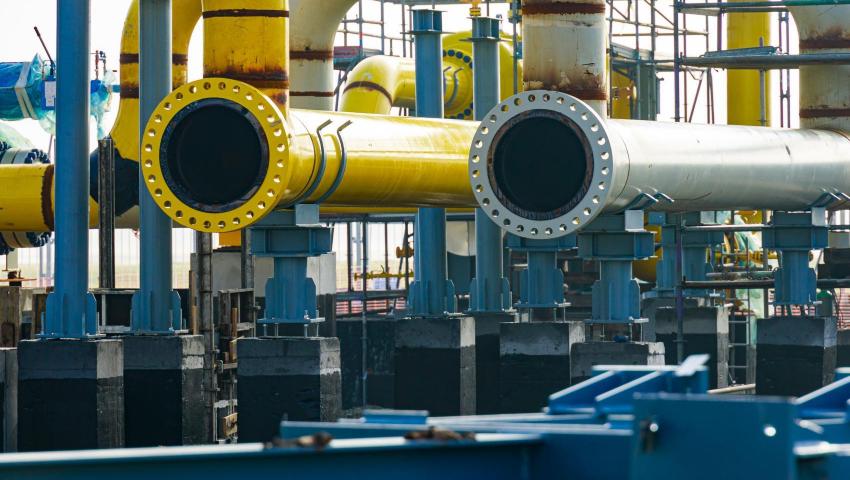 George Velev
Against the background of the gloomy forecasts of the head of "Bulgargaz" Ludmil Yotsov, the work on the Greece-Bulgaria interconnector is progressing rapidly even now. In the period from August 16 to 19, the two Bulgarian gas transmission operators - ICGB and Bulgartransgaz will technologically connect their networks. This is clear from an announcement on the website of "Bulgartransgaz" about the upcoming addition of new natural gas transmission capacity. The information also affects local gas companies and gas distribution companies, because supply disruptions are possible.
The connection of the gas transmission networks of IGB with "Bulgartrasgaz" will take place near Stara Zagora, where a modern gas measuring station of the interconnector - GIS Stara Zagora has already been built. It was the subject of several visits by ministers.
The station is located meters from the transit gas pipeline of "Bulgartransgaz" and all coordination actions with the institutions for the upcoming connection have already been completed. The accession will take place on the land of the village of Malko Kadievo.
The other gas measuring station is located in the Greek city of Komotini and has a larger area. The reason is that it has a direct connection with the Trans-Adriatic gas pipeline TAP and with the Greek gas network. It is through TAP and IGB that the supply of cheaper natural gas to our country is expected to begin in early autumn.
Two ministers are inspecting the gas pipeline
The Deputy Prime Minister and Minister of Transport and Communications, Hristo Alexiev, together with the Minister of Regional Development and Public Works, Ivan Shishkov, will inspect the territory of the Bulgarian part of the Greece-Bulgaria Intersystem Gas Connection on Wednesday, August 10.
The tour of the two ministers will start at 1:00 p.m. at the Stara Zagora gas measuring station. After that, they will visit Crane node 6, located next to the village of Trakia, as well as a channel of Irrigation Systems and the Dispatch Center in the village of Stamboliyski.
Due to the inspection, the working meeting of the Minister of Regional Development and Public Works, Arch. Ivan Shishkov with the leadership of the National Association of Municipalities in the Republic of Bulgaria, is canceled for Thursday, August 11, announced the MRRB.