Valentin Nikolov: This winter we will receive Russian natural gas through intermediaries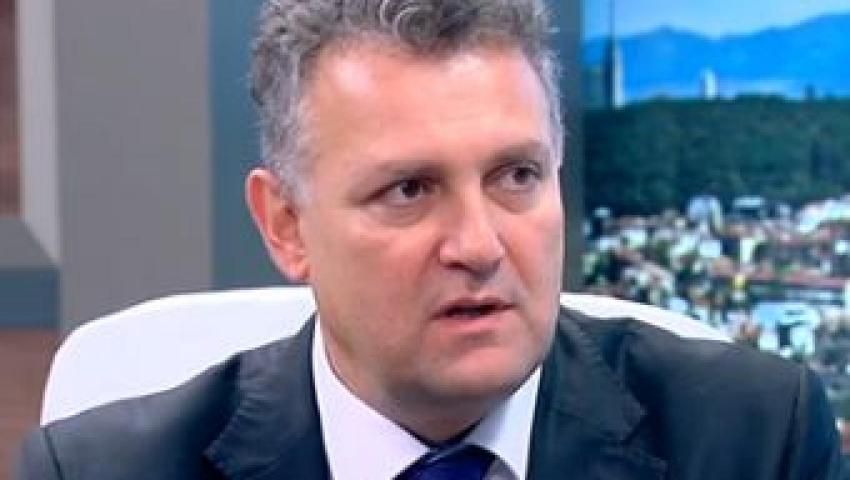 After many vicissitudes, we now have diversification of gas routes - we have 6 entry and over 12 exit points. Diversification of sources, unfortunately, we do not have at the moment. Valentin Nikolov - former director of the Bulgarian Energy Holding and the Kozloduy NPP - stated this to the BNR. And at the moment we receive Russian gas, only through intermediaries, he is categorical. "On the other hand, we receive Azerbaijani gas - 30%, under contract and the other 70% - from the spot market, where it is much more expensive. That is, we currently receive from Azerbaijan more or less the same ratio as from Gazprom - 30 % oil derivatives and 70% spot price. At the moment, we receive from Azerbaijan more or less the same price as we would receive from Gazprom. Unfortunately, however, from the intermediaries from whom we receive Russian gas, we receive at a markup from the spot market - that is, much more -expensive".
I don't think we'll run out of gas. Many of the commercial companies much earlier than "Bulgargaz", after the start of the war and perhaps with advance information, managed to take both Revituza spots and capacity in the network.
Either way, we'll be getting Russian gas through intermediaries this winter. The problem is that it will be at a much higher price.
According to him, the right question is not whether to negotiate with Gazprom, but whether we can win an arbitration case against the company after years.
"If we lose, we will pay in the order of a billion dollars without having received a single drop of natural gas from Gazprom. However, if we win, in this case Gazprom must pay us all damages and, accordingly, lost profits from this, that they didn't supply us with gas".
"A very good analysis is needed in the contract with Gazprom, because the damage has already been done," Nikolov was categorical in the program "Before All" on "Horizon".
"A new negotiation process with Gazprom puts us in a very disadvantageous position - that is, we can no longer claim benefits from them in any case."
Removing state-owned enterprises from the gas trade "makes sense", but our market is not yet ready for it, he is emphatic:
"In fact, the whole policy of the European Union, not only in gas, but also in electricity, is to have no public suppliers, and if there is a state company - to compete on an equal footing with others".
Former minister Alexander Nikolov is "not quite right" that if things with the gas connection with Greece are not finalized quickly, there will be nowhere to deliver the liquefied gas, because the pipes will be busy with the Azeri gas. About 6,000,000 cubic meters per day may be received even now from "Kulata-Siderokastro". About three billion cubic meters are the annual needs of the state."
The Petkov government was supposed to complete the connection in 2021. They accused GERB of shortcomings in the work, but they did not change either the management or the contractors, Nikolov stressed:
"And I don't see it being finished even now. An analysis should be made as to whether the contractor company will be fined. No one has said anything about this yet."
"We will receive 1 billion cubic meters, as we are currently receiving from Azerbaijan, through this Greek connection, only at a lower price, because we will fulfill the contract we signed with Azerbaijan, but we will no longer be able to receive from there. we can get more in 2024, if the LNG terminal in Alexandroupolis is completed, then we will really have diversification because we will be co-owners in this terminal".
The headquarters must analyze the contract with "Gazprom":
"Politically correct, a headquarters was created, but technically incorrect, because a headquarters is not necessary at all. I think that Bulgargaz is a commercial company that only needs to find sources of gas. The question is, if there is a headquarters at all, they should analyze with the help of to international consultants the contract with "Gazprom", because that is where the key is whether Bulgaria will lose a lot of money and have no gas, or whether it will be able to get the gas, which is until the end of the year, under this contract without negotiating a new contract. They should have analyzed there."