The government is creating a crisis headquarters to control the chaos with energy prices
"Bulgargaz" has fallen into a difficult financial situation, it cannot repay even the quantities of fuel that have been agreed upon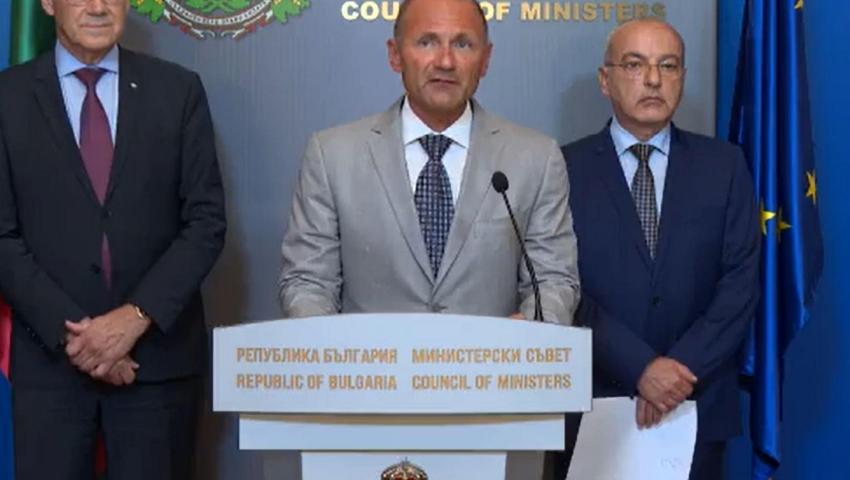 Georgi Velev
The government is setting up an energy crisis team with the task of proposing solutions to contain the chaos and destruction in the sector. This was announced by acting Prime Minister Galab Donev at an extraordinary briefing this evening. The energy headquarters is expected to propose solutions for security of supply and predictability of natural gas prices.
The experts are expected to propose mechanisms for controlling and reducing fuel prices, as well as the price of electricity. The headquarters will be led by the Deputy Prime Minister for Economic Policies, Mr. Hristo Alexiev, and will be attended by representatives of EWRC, Energy Minister Rosen Hristov. Donev also announced that the branch organizations and representatives of other ministries, DANS and representatives of employers and trade unions will participate in the new crisis body. The control over the work of the headquarters will be carried out personally by the acting prime minister.
The experts are expected to work even on weekends in order to find an adequate solution to the problems and the energy crisis that is befalling us.
The Minister of Energy, Rosen Hristov, said that sufficient quantities of natural gas have not been agreed to ensure consumption until the end of the year. There is only until the month of September, he announced.
For the notorious 7 tankers - they are at the offer level - 3 this year, 4 next year, but there are no slots for delivery to Bulgaria. They are looking to buy it, but this will make natural gas more expensive, the energy minister explained. In recent days, two-thirds of the blue fuel coming from Azerbaijan is already significantly more expensive. Until recently, it was claimed to be at a lower price.
At the same time, "Bulgargaz" has fallen into a difficult financial situation, it cannot pay off even the quantities of fuel that have been agreed upon. A way to restore the company is being sought, the energy minister also shared. Until now, the recovery of the company has taken place through the purchase of its debts by the Bulgarian Energy Holding. The largest debtor of the public gas supplier is the capital's District Heating. The company already has almost a billion deferred liabilities, which it is slowly repaying to BEH and Bulgargaz. Current liabilities amount to over BGN 328 million, the gas supplier announced recently.
What the state plans to do is to announce a tender for the supply of liquefied gas, explained Minister Hristov. But at the end of his statement, Prime Minister Galab Donev assured that everything possible will be done to prevent an energy crisis at the beginning of the autumn-winter season. Ways are also being sought to reduce the price of the mix, which is obtained when forming the prices of "Bulgargaz".