Minister Hristov held an emergency meeting with EWRC because of the high prices of natural gas
The goal is to stabilize supplies, which will provide predictability and security for consumers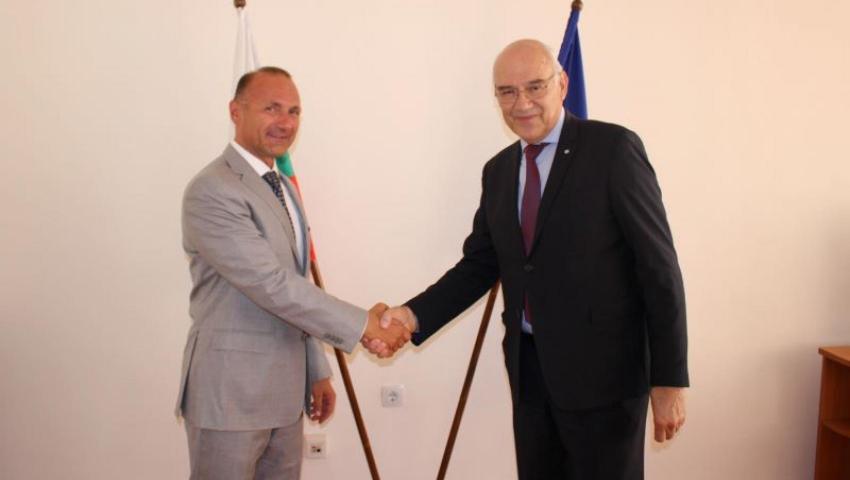 The Minister of Energy Rosen Hristov promptly responded to the call of the Chairman of EWRC Ivan Ivanov for a meeting. The focus of the conversation, which took place in the ministry, was the supply and price of natural gas. "We are trying to find the best solution, for which we have already started with simulations and calculations of various possibilities. The goal is to stabilize supplies, which will ensure predictability and security for consumers," explained Minister Hristov, quoted by the press center.
For his part, EWRC chairman Ivan Ivanov thanked the minister for his quick reaction. "It is especially important what the price of gas will be in September", he stressed, not hiding that the regulatory framework does not correspond to the dynamic situation in which they have to work.
Both sides united around the understanding that it is extremely important to have transparency and, as far as possible, predictability in the work of the institutions.
The meeting was also attended by: Lyubomira Gancheva, head of the minister's political office, as well as EWRC commissioners Alexander Yordanov, Blagoi Golubarev and Dimitar Kochkov.
We remind you that a little earlier today Assoc. Ivanov announced that he is not optimistic, because at the moment the situation does not allow the regulator to change this price significantly.
EWRC will check all the documents accompanying Bulgargaz's application, but the regulator's powers are in two directions - to check whether the application is in accordance with the long-term contract (in this case only with Azerbaijan) and whether the legal requirements in the field have been complied with of natural gas.
Tonight, a press conference in the Council of Ministers is planned on the occasion of the first steps of the caretaker government to control the crisis in the energy sector.