The Prime Minister resigned: The strategic partnership between Bulgaria and Azerbaijan will continue
A special focus is placed on the expansion of energy and transport relations between the two countries, it became clear at the meeting of Kirill Petkov with President Ilham Aliyev in Baku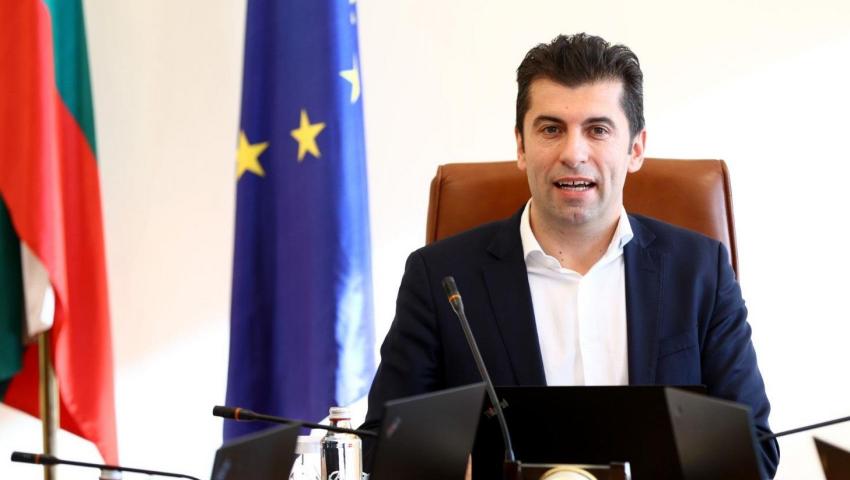 The strategic partnership between Bulgaria and Azerbaijan will continue to develop actively with a special focus on the expansion of energy and transport relations. This was discussed by the resigned Prime Minister Kiril Petkov at a meeting with the President of Azerbaijan Ilham Aliyev, which was held at the presidential residence in Baku - "Zagulba". The message was sent by the Government Information Service.
The Prime Minister emphasized that the economic cooperation between the two countries and energy issues occupy a major place in our common agenda. "We consider Azerbaijan as an important partner for the diversification of natural gas supplies and for increasing energy security in Eastern and Southeastern Europe," Kiril Petkov emphasized. According to him, due to its geostrategic position, Bulgaria has an important role in the process of facilitating energy, transport and trade connections in the region. In this regard, the key role of the completion of the Greece-Bulgaria interconnector, the efforts made by the current government in this direction, as well as the importance of the LNG terminal to Alexandroupolis, in which Bulgaria participates with a 20% share, were highlighted.
Prime Minister Petkov and President Aliyev held the conversation in Baku in the context of marking a few weeks ago the 30th anniversary of the establishment of diplomatic relations between Bulgaria and Azerbaijan.