The government and the EIB signed a memorandum for better absorption of European funds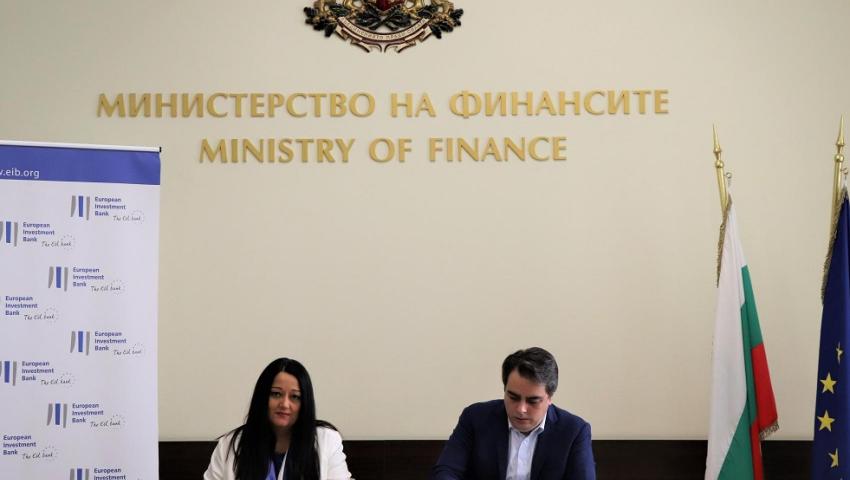 The Deputy Prime Minister and Minister of Finance Asen Vassilev and the Vice President of the European Investment Bank Liliana Pavlova signed a memorandum of understanding to improve the absorption of EU funds. According to the document, the EIB will provide the Bulgarian government with support for the preparation of projects in our country with the aim of effective, efficient and timely preparation and implementation of projects or investment programs financed with funds from European funds, which will improve the absorption of EU funds, announced the Ministry of Finance and the EIB.
Within the framework of the assistance provided, the European financial institution could also assist with measures to build institutional capacity, as well as the preparation or updating of strategic documents and investment plans for certain sectors.
During the ceremony, Deputy Prime Minister for European Funds and Minister of Finance Asen Vassilev said: "I am glad that we are continuing cooperation with the European Investment Bank in the new program period and under the Recovery and Sustainability Plan. Our joint work with the EIB will guarantee transparency and control when spending the funds, as well as significant additional financing for key projects for our country."
"So far, the EIB has provided the Bulgarian authorities with decisive assistance in the preparation of strategic documents and supported the implementation of projects and the building of institutional capacity. The signing of the Memorandum of Understanding is a logical continuation of the successful consulting services provided in Bulgaria under the Agreements for Consulting Support of Projects. We are ready to expand the scope of our targeted assistance to the government, governing bodies and other beneficiaries on climate projects, including in the sectors of water supply, wastewater, municipal waste and just transition projects in the country by contributing about the social and economic benefits of new investments and overcome the challenges in the field of employment, education and financing at the local level," said EIB Vice President Liliana Pavlova.
The Bulgarian government has outlined several broad areas that need additional support during the 2021-2027 program period. The Memorandum of Understanding foresees, after negotiation between the Bulgarian government and the EIB, the signing of separate service agreements for project advisory support between the Bank and certain Bulgarian beneficiaries /end recipients and/or managing authorities.
The support provided by the EIB for projects under this memorandum, intended for beneficiaries and managing authorities, will be financed under the relevant program or through other European funds allocated to Bulgaria. The effect of investments in measures for climate, just transition and ecological sustainability in Bulgaria will be strengthened by technical assistance and sharing of good practices provided by a specialized EIB expert team already in our country.
The European Investment Bank is the EU's long-term lending institution and is owned by the member states.