Sandov highlighted the active participation of the scientific community and young people in climate protection at the UN high-level meeting in Lisbon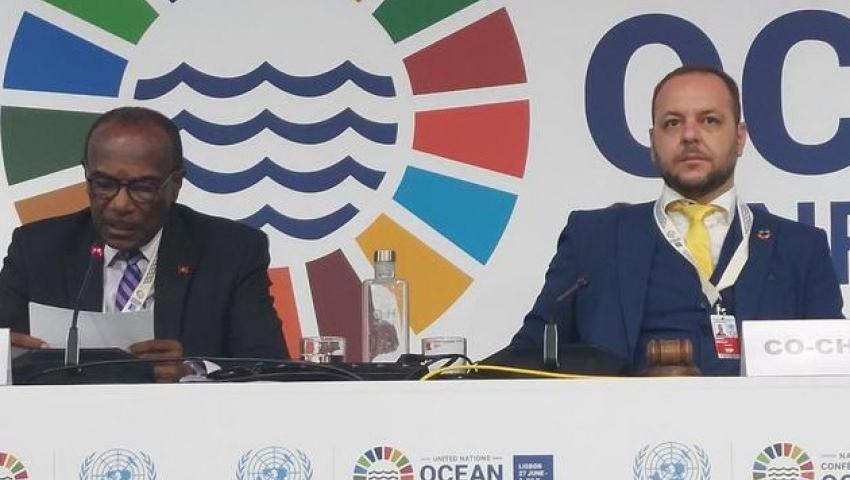 "The active participation of academics should include scientific discussions and research projects, as well as the introduction of new educational programs at various levels. Engaging business through the principle of corporate social responsibility could also contribute significantly to the protection of the marine environment." This was said by the resigned Deputy Prime Minister Borislav Sandov, who represented Bulgaria at the UN high-level meeting for the protection of oceans and the marine environment in Lisbon.
He emphasized the role of academia and the private sector in accelerating progress on the implementation of the Sustainable Development Goals and the UN 2030 Agenda.
The outgoing Minister Sandov emphasized the participation of young people in the decision-making processes and implementation of good practices in the field of environmental protection. As a good example of this, he presented the "Policies for Youth in the Environment" Program recently launched in Bulgaria.
At the invitation of the Governments of Portugal and Kenya, Deputy Prime Minister for Climate Policies and Minister of Environment and Water, retired Borislav Sandov, co-chaired the interactive dialogue on "Instrumentalizing the interlinkages between Goal 14 and the other Sustainable Development Goals for the implementation of the 2030 Agenda ". The session took place today, during the United Nations Conference on the Protection of Oceans and the Marine Environment in Lisbon.
At the opening of the discussion, the retired minister Sandov noted the interrelationships between all 17 Sustainable Development Goals and the need for integrated and coordinated actions on individual sector policies, with a view to achieving synergy and long-term sustainable solutions.