In the future, electricity will increasingly be produced where it is consumed
The resigned Minister Alexander Nikolov drew attention to the seriousness of the problem with network losses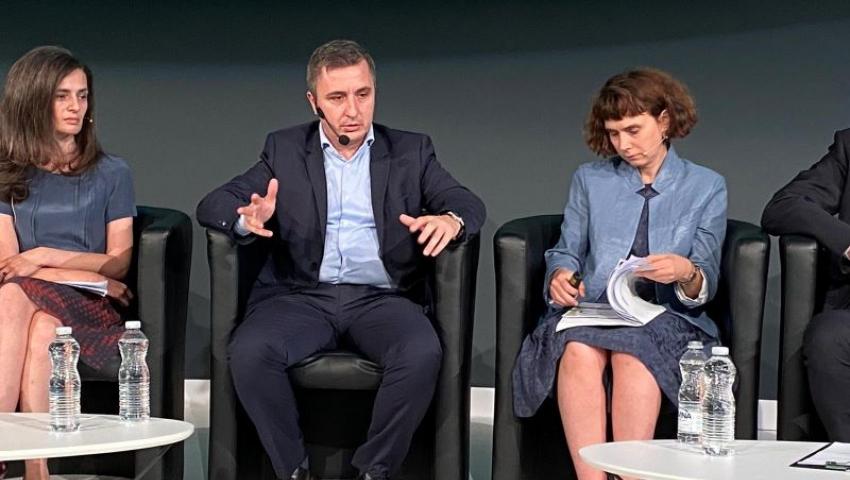 The energy system is changing and in the future more and more electricity will be produced where it is consumed. This was said by the resigned Minister of Energy Alexander Nikolov during the XIII Green Forum - a transformation from people to people. Minister Nikolov drew attention to the seriousness of the problem with network losses, which would be solved if the place of production was close to the place of electricity consumption. In Bulgaria, the losses are currently about 8%, which, if saved, is comparable to the production of another nuclear unit, said the Minister of Energy.
That is why the Ministry of Energy is currently working actively to promote self-produced projects for businesses and households. The Recovery and Sustainability Plan offers ample opportunities for this, but there are still a number of problems facing the implementation of such projects, the resigned minister said. First, the lack of sufficient clarity and information is a serious obstacle; the notion that these projects are difficult to finance also poses psychological barriers.
Therefore, the ministry is working on opportunities to attract banks and other financial institutions to implement such projects. Disrupted supply chains due to the war in Ukraine is also a problem, added Minister Nikolov. According to him, Bulgaria has excellent natural conditions for decentralized production of energy from renewable sources - solar radiation in the country is one of the most efficient in Europe; hydropower potential is important in terms of balancing opportunities. This is an important factor in preserving the country's role as a balancer of the electricity system in the entire region, said Minister Nikolov. In the future, the problem of balancing decentralized electricity production, so that the profile corresponds as closely as possible to the profile of the specific consumer, will be solved with new technological solutions - hydrogen, smart systems and others, said the resigned Minister of Energy.